Happy  Independence day America!!!!  Hope everyone had a great time!!  We were supposed to go on a certain beach but ended up on an altogether different beach because of the traffic & parking issues. And to top it all, as soon as the fireworks ended, it started raining cats & dogs. so much that everyone started running like it was a holocast . it was that bad.
Anywho… we had not planned on going so I just threw on a dress & this is the look I came up with. I just used the following products :
Olay fresh effects BB cream (which I mentioned HERE)
Victoria's secret baked bronzer (which you can see on the sidebar in the upcoming tab. I'm liking it so much that these days that's the only thing I use. here I applied it as an eyeshadow too)
A nude lipstick (I forgot what I used!)
MUFE dup mat powder (hauled HERE)
A black liquid liner
MAC petrol blue liner (reviewed HERE) on the lower lash line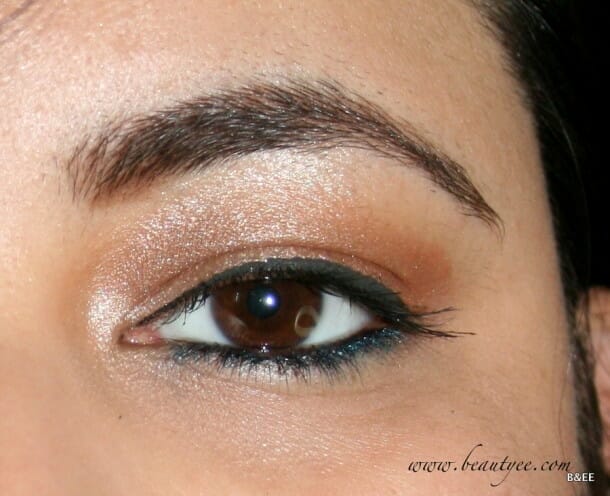 Hope you liked my 10 minute summer look! Do share how your day was!
oooh… also, look my sandy feet & the beach.I am obsessed with mint nail polish.. we found a great spot in the rocks to lounge 🙂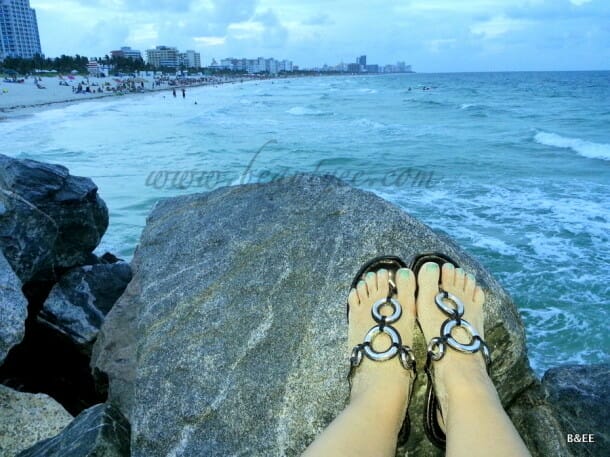 Good nite peeps!