Hello guys….      Today I'm going the other side of the lawn… lol.. not literally.. hehehe Im going to talk about these awesome pair of trainers we picked for my guy and his friends. Actually we went a little shopping for them and got to pick some good durable pairs of trainers which Im going to talk about.
The first one we took was:   Y3 MENS SALA BLACK TRAINERS.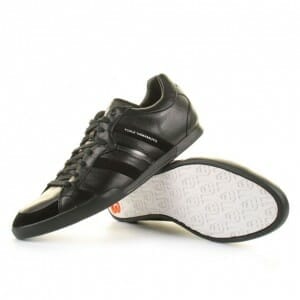 The second pair was:  Y3 MENS RED BLACK TRAINERS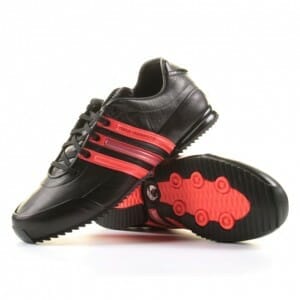 And the third pair was:  Y3 HONJA MENS CLASSIC WHITE TRAINERS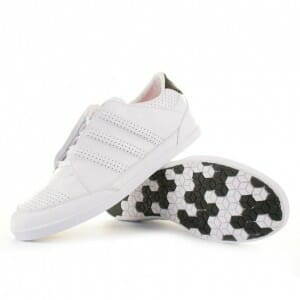 The Product description said: – Canvas and pig skin lining
– Poron« performance sockliner under pig skin lining for comfort
– EVA midsole with adidas adiPRENE« technology for premium cushioning and shock absorption
– Durable rubber outsole with Yohji Yamamoto face design
Our experience: They are soft, flexible and perfect for work-outs and sports too. Also they seem very durable.  Total thumbs up from my guy. 🙂
The upper fabric is Original leather and the soles are rubber which makes it a perfect combination of toughness and stability. The shoes dont slip even on moist surfaces and has a great grip which makes it perfect for playing sports as well as a gym work-out(Specially for lifting those weights )
The site says: Yohji Yamamoto is arguably the most influential and avant-garde designers of our time, approached Adidas as the original sports brand to initiate a collaboration. Together Adidas and Yohji Yamamoto developed a collection that represents fashion, sport, fine craftsmanship and the future of sportswear.
Y-3 has not been created with an image and prestige perspective in mind, but to succeed and surpass. Y-3 completes the Adidas product range from sports preformance to sports heritage with Adidas Originals as the third Adidas division, sports style. Its a perfect fusion of innovative design, sports functionality and spotless craftsmanship. 'Y' stands for Yohji Yamamoto, the '3' represents Adidas's iconic three signature stripes and the '-' signifies the link between the two. Unlike previous collaborations, Y-3 is designed from scratch rather than a customisation of existing Adidas styles. Expect a highly technical modern look combined with Japanese style, quality and attention to detail.
You can also shop from their site here: ADIDAS Y3 TRAINERS.   We have ordered a few women's trainers as well and the shopping was a pleasurable experience.
Hope you like my experiences and happy shawpping ppl..
Love,
Bee