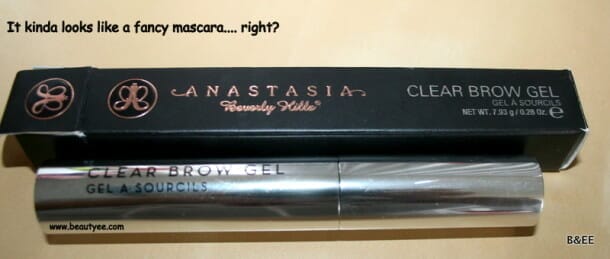 My brows were my most neglected aspect of grooming or getting dressed. I started threading really late, and I discovered brow products even later. In India, the only brow product used from generations was the Lakme brow pencil. I guess it was probably given to mom by her mom in dowry or something. My mom tried to do that but it comes in only black so I passed.  Until recently, All I ever used were those 99cents Wet n Wild brown pencils And once in a while go to a torture house Parlor for threading appointments [Bi*ch made me cry on my birthday]
My brow changing moment came when I attended this session at the Nordstrom even a couple of months back [Read all abt it HERE ]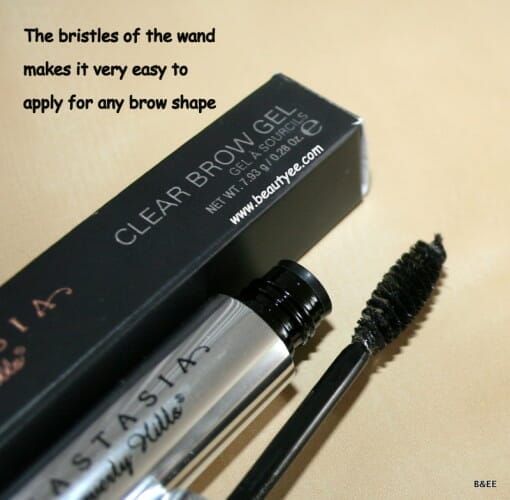 What it does: This long-wearing clear gel sets and defines brows without fuss. The soothing chamomile formula also conditions hair and offers a lustrous, natural look.
Cost : $22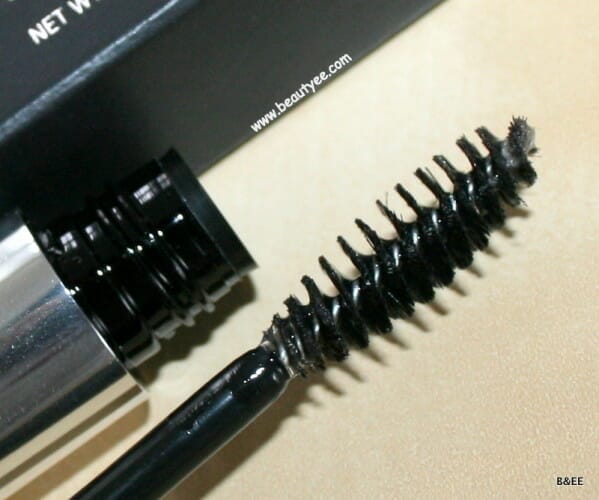 My take on the brow gel : If you'd ask me a month back about brow gels, I'd have said – "It's a gimmick. Any clear cheapo mascara would do". But I beg to differ. I tried this & actually was impressed 8hrs later. After I roamed all around the sweaty SFL, looking for apartments, wiping my face umpteen times – after finishing all that & coming back home. my brows were in place even though my liner was off. I honestly realized the value of a good product then. It can be used over brow powders or pencils. It's basically a mascara like tube with a clear-ish gel like solution. Absolutely no hassle to apply. I Apply it in short upward strokes in direction of hair growth.  IMO, it will be great for ladies who have little time to get dressed before work. DO NOT UNDERESTIMATE THE POWER OF THE BROWS. I've only filled brows with nothing on the face except a lippie & have been complemented [pores & all]
$22 is  a really steep price for it but if you get something similar for less, I'd suggest get it!!! I'm a fan of such products now!
[P.S : Product kindly supplied as Gratis when I covered the brow event for Anastasia .Opinions strictly personal. kindly see my disclaimer for doubts ]