Hey my lovely people,
Sorry for being MIA. I will be regular with many things from now-on 😉
announcing the winners of this sigma brush:
I had a total of 88 entries and I used Random.org to get me the results…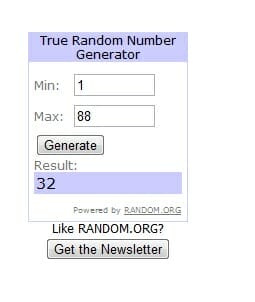 and the Winner is:  Marina Hindalgo from Fashion.MakeUp.LifeStyle 
Congrats gal!!!
And a new giveaway is coming up soon gals so rejoice!!! Thanks a lot everyone for participating in my giveaways 🙂 Love you all!!!
c ya soon!!!