Hey my beauty junkies…….Hope you are having a great time… I was down with Flu so was MIA for a few days… The weather is really playing spoil sport these days – its so freaking windy and cool – the wind actually goes "hooooooooooooooooooo hooooooooooooooooooo"   as if I'm in a horror movie. And the sun sets at 5:30 :((
So to cheer me up and also to take care of my moody skin, I was searching for  some skincare products which will help me make my skin better when I came across Beauty Fix.
Members register online to receive a new beauty kit of the best new products every quarter. In the beauty kit are full size products and deluxe samples of some of the hottest beauty products available. The highlighted products are selected by a team of "beauty industry experts" who review and test the products.

I was a bit skeptical to order Skin care products online but the selection process really appealed to me.  The people at Beautyfix.com provided me with free trial membership to test their process for buying beauty products online.  You start buy taking a short survey to select your skin tone and type, eye color, ethnicity, hair color and type, age and any beauty concerns you may have. From here you can sign up for a membership (which you may cancel at anytime) and you are given recommendations for products that will work best for you. You get around eight items for  a quarterly (3 month ) subscription fee of $49.95. – but when I opened the package- the total of the individual products was more than $250.


How BeautyFix works: (As per the site)
1) COMPLETE YOUR BEAUTY PROFILE
Spend just a few minutes filling us in on your unique beauty and skin care concerns.
2) OUR PANEL RECOMMENDS PRODUCTS JUST FOR YOU
Based on your beauty profile, our panelists handpick a large selection of products they know you'll love for that season
3) YOU PICK YOUR PRODUCTS
From the panelists' selections, you'll choose the 8 products you want to receive and always pay only $49.99.
Every season we offer a wide array of new and exciting products for you to try – and they're all backed by our panel of experts. What's more, you'll never see any foil packettes, only deluxe size and full size items.


I was so excited when I opened the box and saw the products – most of them were full size and I am very sure they will last me more than the quarter (3 months)
You can see the pictures to decide for yourself….  and I liked this concept so much better than some other  monthly boxes which give you small one-time-use samples at random.
You can choose from a wide variety of Skin care, hair care, some make up etc  You also get a fab travel  make-up bag to store your products: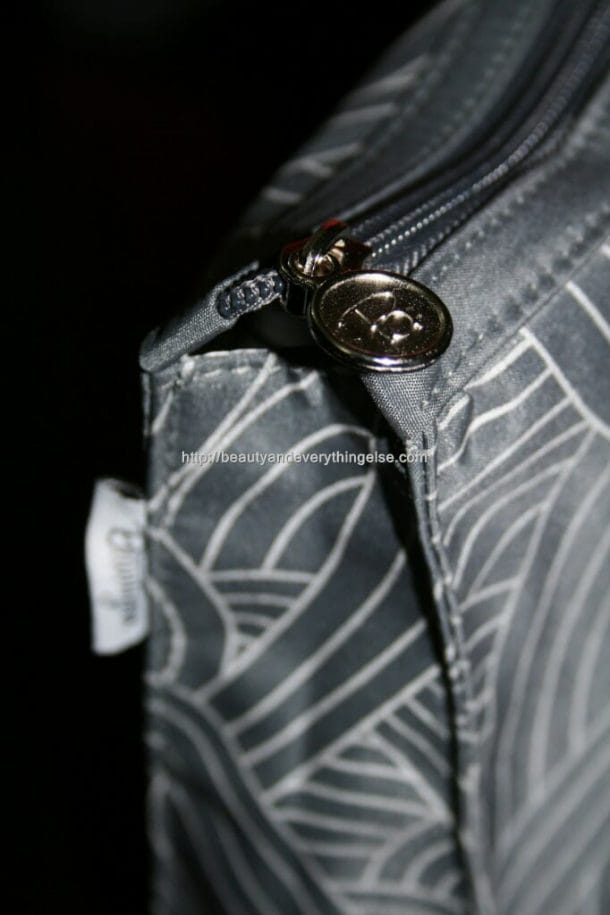 I am so happy with the experience that I will definitely buy from them again – but I don't think my current stash of products will get over in 3 months 🙂 And I will definitely be reviewing  every product I use.. I have started using a few of them and so far, I'm smiling 🙂
What do you think about BeautyFix? DO let me know in your comments below 🙂