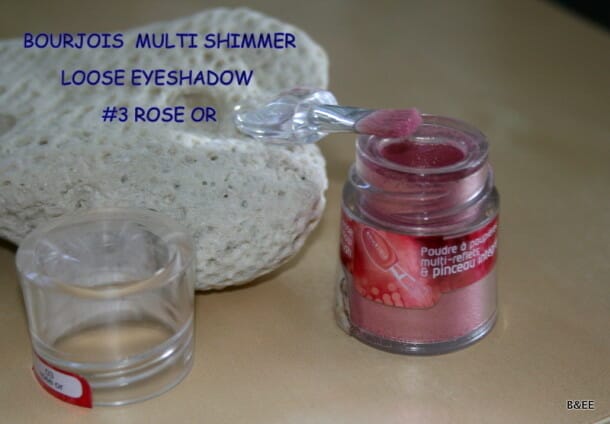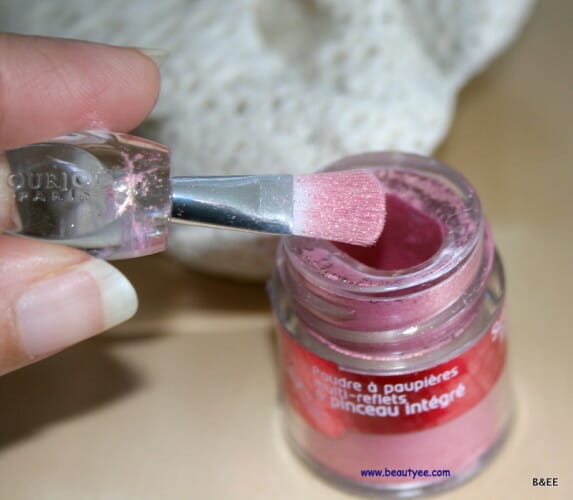 I'm not really comfortable with pigments although I've started incorporating them in my looks these days [like my last EOTD post- HERE].  I kept this in my stash for almost a year now and it's just recently that I started using it! I first saw it on my friend Neha when we met in Mumbai. and as the day passed, it just kept looking better and better. Of course I had to buy it then. LOL
I do not remember anything about it except that it costs around Rs 500 & I got it from a westside near Colaba. Mumbai beauties help me out here!
My take on Burjois Rose Or : This is the only pigment shadow that I'm not afraid to spill it or mess with it. everyone says the packaging is bad but I totally like it! the brush could've been better though 🙂  I really loved the fact that holographic shimmer, there are different shades within the same shadow due to the shimmer.  These colors are gorgeous, and there are no chunks of glitter, just shimmer. it gets applied beautifully on the lids & is totally buildable. What I like abt it though is that it goes very well with casuals & dinner formals. Would look totally cool with purple in the crease or lower lashline. And tons of mascara. Skip the liner for the casual look 😉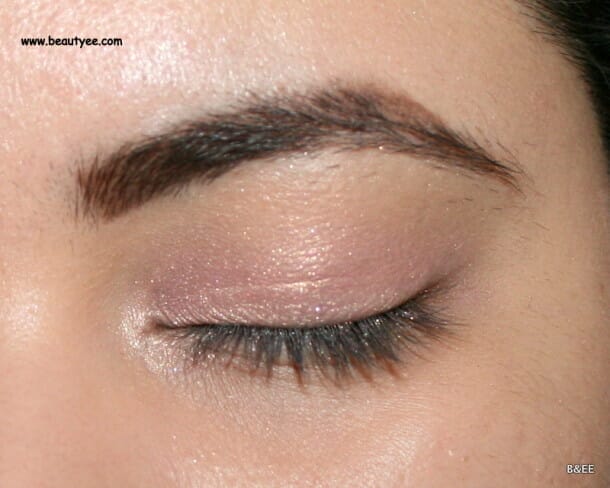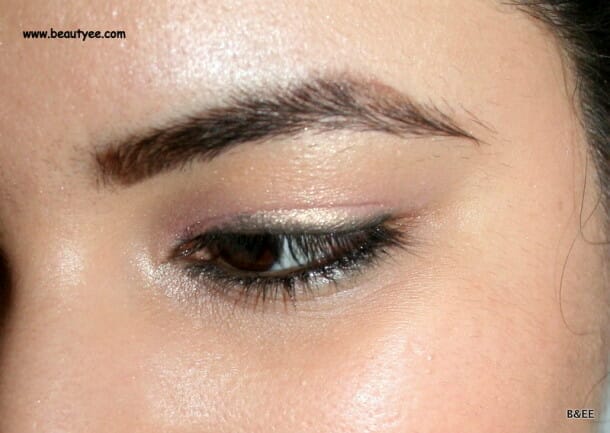 Last thoughts : I promise, it looks a lot  better in person- the camera does not pick it up well. Or maybe it's my skin!