Hey Gals, how's life?? anything exciting???  The last time I went mall-hopping I saw that fall fashion has already landed.. and fall is 2-3 months away—-talk about futuristic optimism.. hehehe
SO I was browsing though my regular mags and got to see some looks..  I liked these 2 a lot and then there was Ma'm GAGA again… well, see for yourself 😉 Actually these are very wearable looks and can be easily tried out by my fashionista friends 😉
1) KATE MOSS
Loved loved loved her Isabel Marant pants. I'm sure they will suit heavy girls like me and have an instant slimming effect…  and they look more wearable than colored denim too.. whaddayathink???
also the blazer trend is here to stay bigtime (thats for another post ;))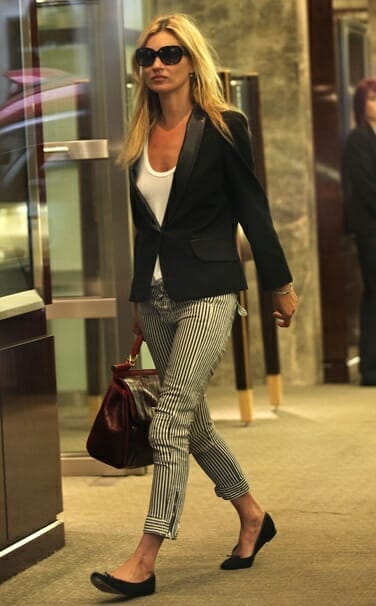 2) SALMA HAYEK
This is a classic example of truly OWNING  an ensemble. Loved the way she has used the belt making the dress hug her curves….  and making an otherwise mediocre dress look sexy..
and methinks the Balenciaga shoes look pretty interesting!!!
3) LADY GAGA
I honestly have no words for this chick… just saw her with long red hair on TV an hour back and now here ma'm is in green.. well  the Valentino trench and Christian Louboutin shoes would look great when worn as seperates but   totally green??? I mean seriously???
[P.S. all images from vogue magazine]