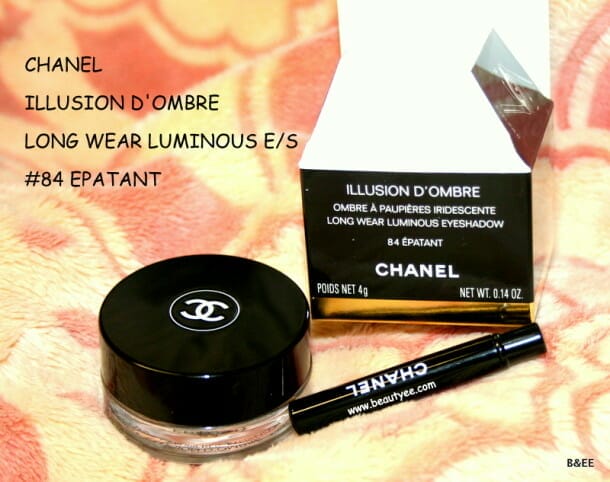 SO, I've graduated from MAC to Chanel. LOL. Nope, actually, I had this inner desire to get anything Chanel for my birthday this year. When I went to the counter, I felt so overwhelmed. I wanted to get something special that no brand had given me so far. When I saw these luminous cream shadows, I was so impressed. They really looked very special. Even El Hubs liked them. I swatched all the shades  greedyly but Epatant was the one I really found impressive.[On website, I had liked Emerville better, but it didn't suit me much- it's a grt color btw!]
Chanel says : This intensely shimmering long-wear eyeshadow offers true versatility. An innovative gel texture that is both soft and cushiony allows it to be worn as eyeshadow or eyeliner. Includes a specially designed shadow/liner brush, developed specifically for this unique formula.
Cost : $36.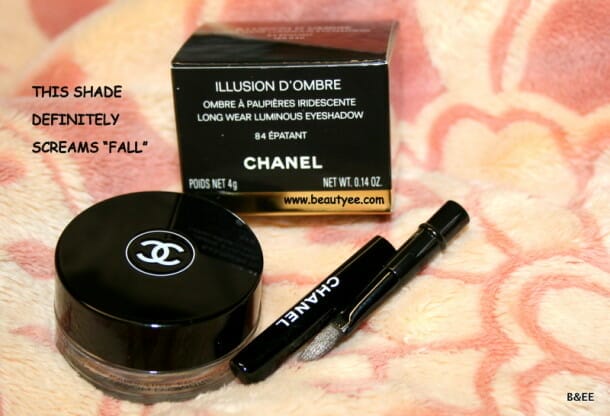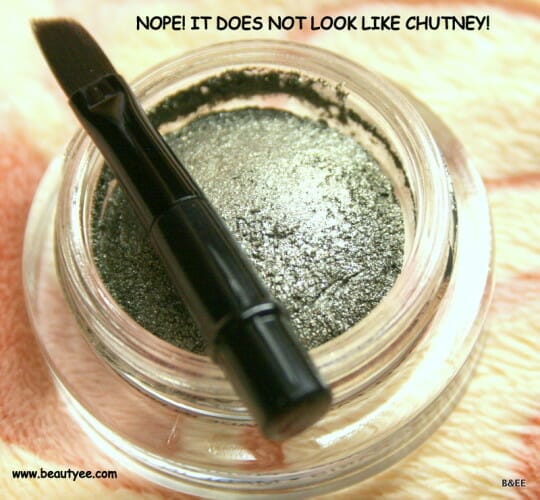 My take on Epatant : Oh my God! how does one even describe something like this! Shade-wise, It is a gorgeous olive/gray with a fabulous shimmer (NOT gritty glitter- mind it).  It has a lovely mousse-like texture. I mostly use it with my ring finger so as to be gentle with it. It feels like butter when I touch it. Also, spreads on the lids like a dream. you can either apply like a shadow or a liner (maybe the dark shades).  I wore it to the Norstrom Event (mentioned HERE) without a primer, And even with all the mingling & dancing & lights & excitement, It stayed for the entire day on my oily lids. With a primer it went all night on me. Seriously, I pub-hopped all night and it was fresh!
The applicator brush is also soft & nice but I personally see myself using it on lips more. hehehe.  this applies so well with fingers. Also, I'm sure you'll love to touch it (makes me so happy)   It does not crease on me or settles in fine lines. Absolutely no spreading or fall-outs!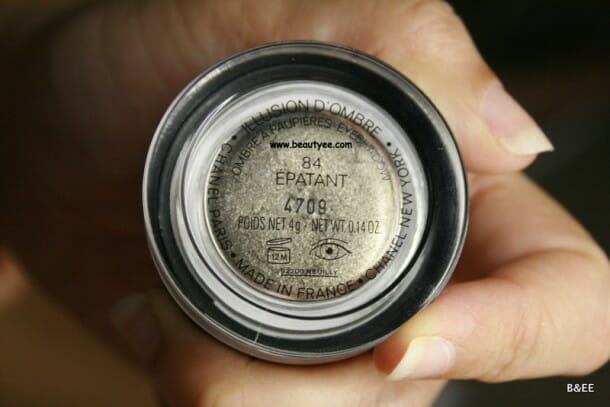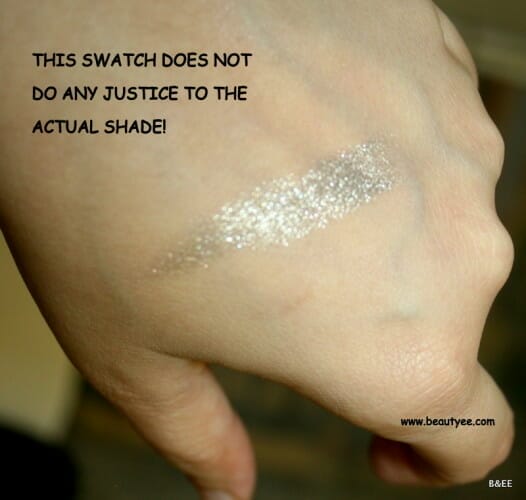 Application tips : Apply as a light wash on the lids for day wear – even to work! And apply a bit heavily with lots of kohl for a totally glamorous look! 
I've made a look using this HERE!
Verdict : Money well spent! Girls, Diwali & Christmas is coming- treat yourselves with one of these. I've yet to see a bad opinion on these!
P.S- Just saw, Chanel massively used it in it's fall fashion show in 2011. I'm totally aping this look soon!!! WOW! taking these images from Chanel fall 2011 show!