I remember when we were small our grandma used to make us sit in line on a saturday night and massage our heaads with warm oil. ahhhhh nostalgia…
Hair oils have been an integral part of the Indian upbringing and they are just being introduced in the American market… feels intriguing right? LOL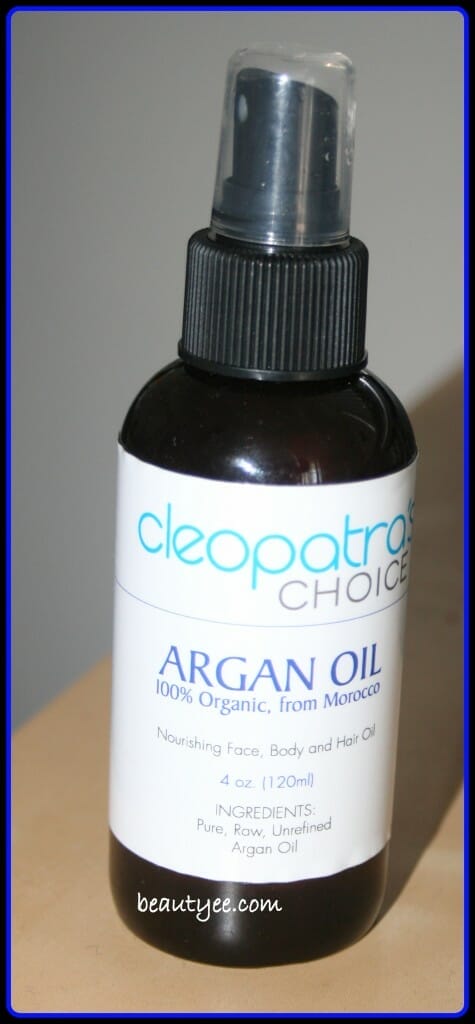 The website says: This all-natural oil comes from the Argan tree and has been praised for the health benefits it can offer to moisturize dry skin and hair. Many individuals are surprised to discover just how many benefits there are while using this product.
From conditioning dry hair and reducing frizzy hair to treating skin blemishes and blotches on the face, it has lovingly been called the Tree of Life.
Cost : $44 [now discounted to $29]
Size: 4 oz / 113 g
My Experience with the product:  Since the beginning of the year, I have been hearing so much about Argan oil and Moroccan oil for hair care. And me having frizzy wavy hair made it more intriguing. every other shampoo company was claiming they had "traces" of this oil and before long, everyone literally started worshipping it and singing virtues of this oil. But how does one know which is pure? also, would it work for all types?  or would it break me out like the heavy creams? would it cause dandruff? I have a sensitive oily skin- would it clog my pores? will it weigh my hair down?  I really had a truckload of doubts. So I resisted it for a long long time until a couple months back and that's when I got to use this.
This oil is so light, it is not even visible in the swatch pic even after taking 4 pics. I mainly use it to massage in my hair, keep it for an hour or two and then wash off.  It conditions my hair and skin making them all soft and fluffy.. hydrated  is a better word I guess 🙂 Once a week I apply it to my body after a scrub shower and it gets absorbed in a jiffy. Really ideal if you have a dry scalp and combo-oily skin (a.k.a – my situation.) also works on my face when I occasionally massage it while self-facials.  I am really in "like" with this oil and I would definitely repurchase it 😀
Cleopatra's choice Pure Argan Oil
[P.S : Product kindly offered for consideration. opinions are my own. Check out my disclaimer in case of doubts :)]