I don't need to tell you more how much I love colored eye pencils. Eye pencils might be the 1st makeup related purchase I've made. Although there are very few I can use regularly thanks to my oily lids. I'm sure a lot of you working in hot humid cities may face a similar situation with kohls travelling all over your face.  Mostly in summers I rely on tight lining but honestly, my face feels nak*d without applying kajal!
On my last visit to India, I wanted to pick up some brands I heard a lot of good things about. Every girl & blogger I spoke to recommended I try colorbar. And honestly, I regret not buying more. (no I'm not greedy.)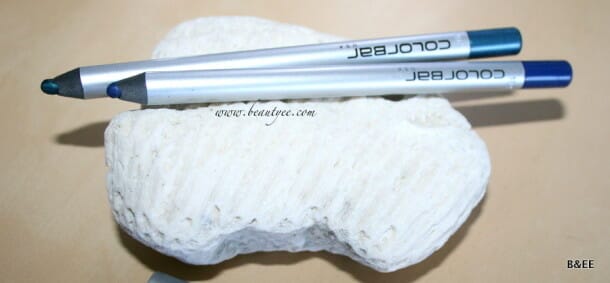 Colorbar says :Defines like a pencil and glides like liquid eyeliner, the I-Glide Eye Pencil, with its smooth formulation, gives your eyes rich colour in a single stroke and blends in easily after application. Lasts longer than 8 hours; does not feather or bleed.
Cost : Rs 399 per pencil [6 months back. now it might be more]
Shades I got : Flirty Turq & Electra.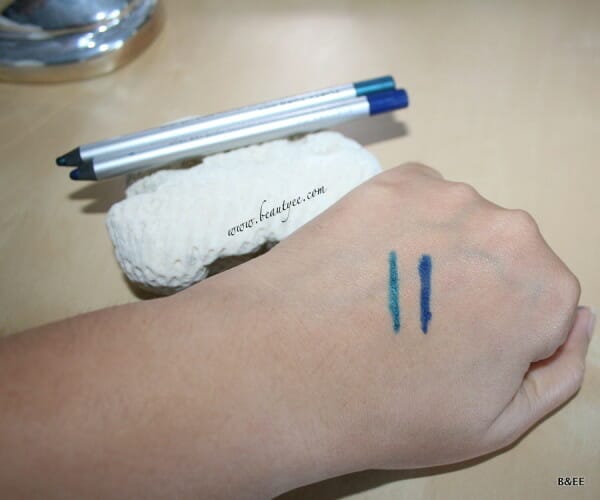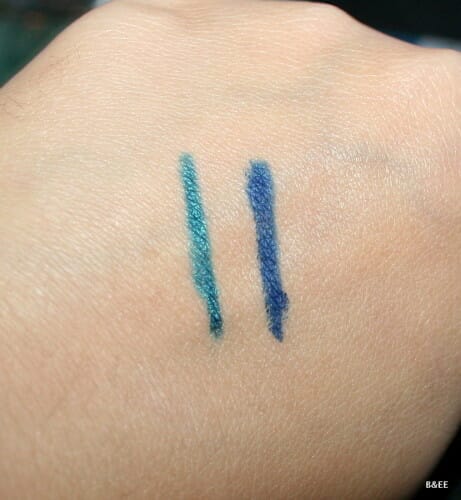 My experience with the I-glide pencils : I seriously regret not buying more. They are one of the best eye pencils I've come across.  The pigmentation is world class. the really glide on your eyes without tugging or pulling. The colors are absolutely vibrant. I specially love the turquoise one on my lower lashline. the just brighten up the entire look.
Mostly on the quick brunch days (aka when we get up late & hungry and decide to rush to a restaurant before the lunch time is over), I just apply mascara and turq on the lower lashline & i'm out of the door. easy peasy!
Sometimes,  I swipe them on a slanted liner brush  Like MAC E08 OR sigma E65 & slide it across the lid closer to the lashline. out of the home in seconds.  they come in approximately 8-9 shades & I can vouch that they are many notches better than their expensive counterparts.
Also, I get a feeling that they used the same technology as gel liners to make this.  The swatches I took are just 1 swipe- so go figure!
Nays :
– You need to sharpen them before every use. And they are so soft they get wasted a lot.
(and you don't always have time to refrigerate them first. )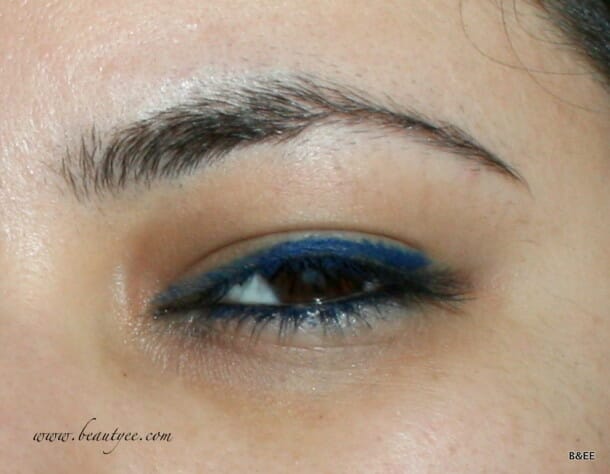 Verdict : Don't think. just get them. And bring some for me too!!
Which are your fav eye pencils you always go to? Do share in the comments below 🙂
Have a great weekend!