Neon lips… Ahoy!!!!
After dark eyes, these days I'm into bright lips… and when I saw this range I was so Impressed that I picked up 3 immediately (I never pick up more than 1 piece from a collection.. ever!)
I   extensively  reviewed VINTAGE ROSE  from this range (HERE) a while back and this is another gem from that range…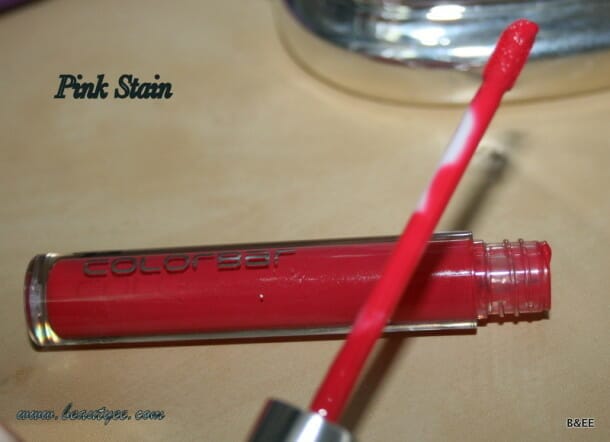 I know.. I know… this is borderline neon pink. But I assure you… once it sets in a stain like form, it lasts and lasts. and I drink and eat and yak and kiss and it just doesn't go.
I got it coz every gal needs a good creamy pink in her collection .LOL…
It retails for about Rs 495 all across India and I'd urge everyone to try at least one gloss from this collection. It's more of a liquid lipstick-stain than a gloss. It dries matte and stays matte.
Very very ideal when you are on a day long trip and stuff when you have to take impromptu pics and don't have time to retouch! (I know this better coz my face looks totally washed out & corpsy in pics when I have no color).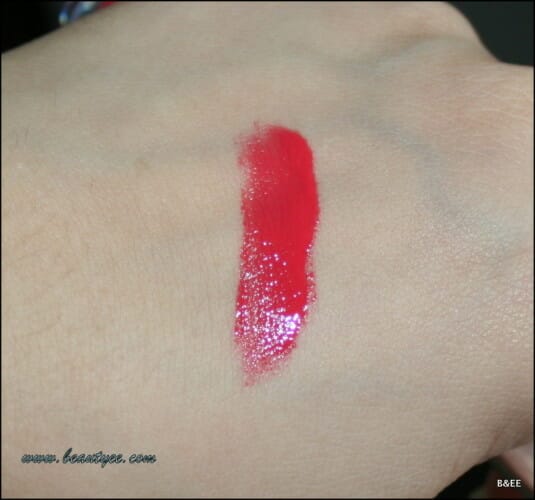 YAYYs : Love the fact that they are extra creamy, extra pigmented… and very very easy to apply…..  I'd buy again if I could and also recommend it to my friends… in fact, I gifted a few to my relatives too.  and not to mention they love it 😀

à bientôt!!!!
Bee