Hey pretties…. how is your week going? It's just one day for friday & although I should be excited, I'm not.  btw- I'm working on a look which an actress wore in a movie and I hope to make it half as pretty as her! hehhee!
These are some of the products I'm testing using currently and so far I'm liking most of them.
1) MAC Pressed Pigment – Lime ice : A very complicated product. I'm not sure if I like it or not. it's beautiful but  little tricky.
2) EOS lip balm : I saw Chuck Bass(Ed Westwick) using it & then of course I wanted it. It's just fab!

3) NARS blush in Deep throat : This is the "inner glow" kind of blush- love it so far!  Get's a thumbs up from me!

4) NARS eyeshadow LHASA : I used this once & I like it already! I'm taking it with me in vegas!
5) Anastasia Brow kit in brunette* : I have already explained it's working HERE . but I will definitely give a full review too!

6) Anastasia Covet eyeliners* : Oh my God, I have never been this happy with an eyeliner before. they understand my oily lids so well! 
7) Sephora liquid eyeliner : I got this last week & have already used 3 times. I love blue liners- period!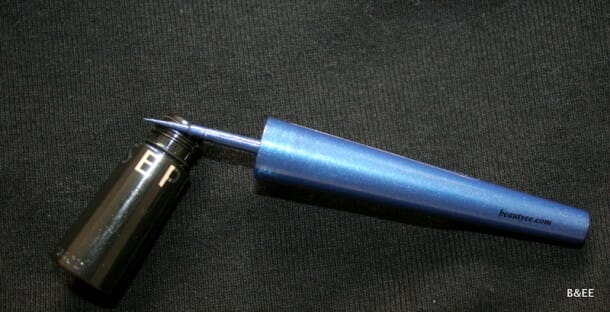 Do let me know what you'd like me to review first!