Hey everyone… wish you all a happy Love day!  while I do not believe in the notion of having just a day to celebrate Love, I'm up for celebrating any crap  as long as I get to spend some more time with the guy. and I get reasons to shop more and eat out *double whammy*
since V-day is coming on a weekday I assumed most of the ladies would be either at work, college or just out So I thought I'd create a soft romantic look which can easily be turned to sexy and edgy. Hope I succeeded 😉
1) Prime your lids… no make up is complete without it!
2) I applied Maybelline 24HR Color Tattoo Eyeshadow Pomegranate punk all over my lid as a base.
3) I applied a light barbie-pink color on my lids.
4) Then I took a dark cranberry color and applied it on the crease.
5) Blend Blend and blend some more 🙂
6) (optional) to give it more depth I applied black eyeshadow lightly on the outer-V and blended in.
7) Also applied a dark black eyeliner and mascara.
8) I applied a light mauve-pink lipgloss and this is the finished look.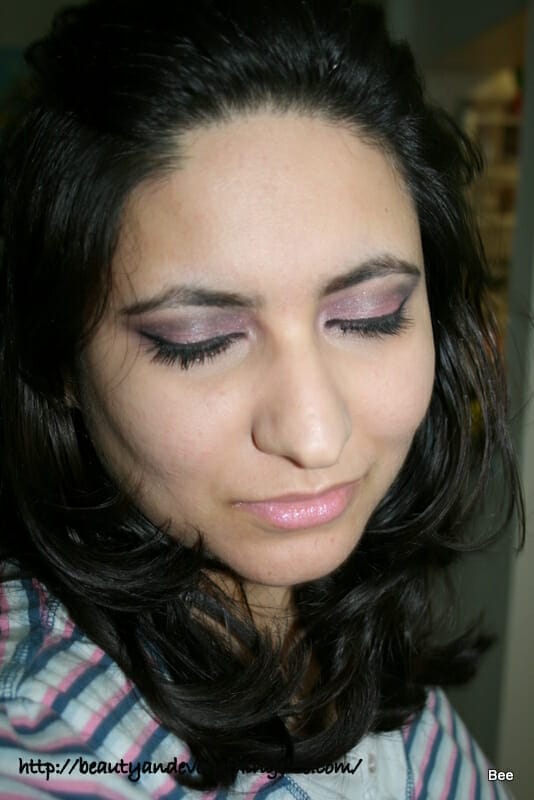 9) Now to turn it into  night look I made 2 changes:
– Take a light pearly pink eyeshadow and dab it on the inner 1/3rd of the lid.
– Apply a deep red/maroon lipstick [I used MAC DIVA- I love it so much!]
– Apply a blush/bronzer of your choice. I conveniently forgot to apply it.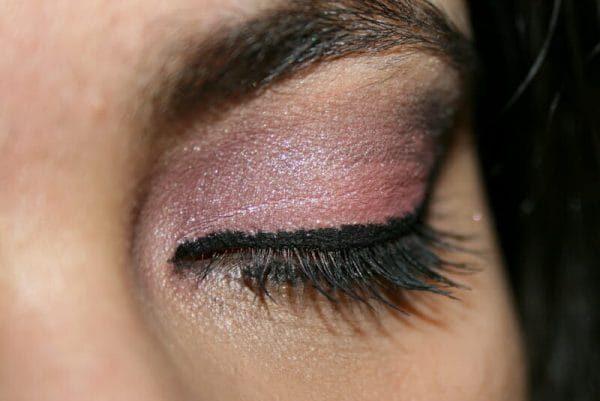 It pretty much looks like this 🙂
Products I used:
So hope you like the look. Do share how you dressed up for the special evening 🙂 Happy V-day again!
Muahhhzzz
Also…. Jazzy  has won my Lashem giveaway so contact me soon Jazz! Congrats!
Get my fav brushes here 🙂