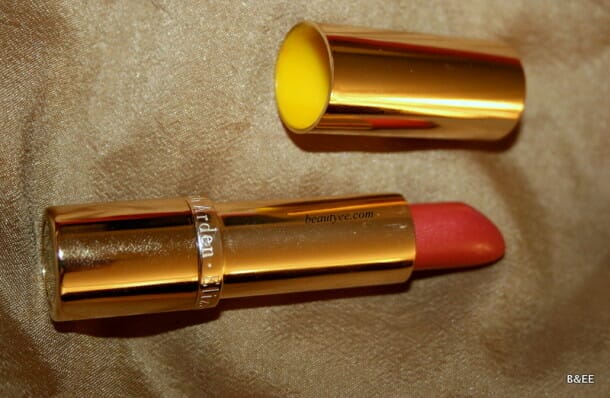 Well, the spring is springing in some parts of the world, although it's forever summer here in SoFla. The main thing that changed as soon as the winter subsided was the advent of orange lips.  Now when I mean Orange lips, I mean all of it's variants – deep Orange, popsicle orange, corals, Deep reddish neon oranges- you name it!  I was hunting my stash & found this baby. I don't personally like oranges or corals much as I feel they make my teeth look yellow- but I guess I need to find one according to my undertone!
I had never tried makeup from Elizabeth Arden before although back in India I used their perfumes a lot. These come in simple gold packaging, no fuss! I first saw these and thought "old woman makeup" – LOL. So the bullet is a proper Orange based coral as the name says. The texture is quite creamy and the pigmentation is lovely 🙂  it is quite opaque even with one layer. Also it does not melt in really heated areas so I can merrily carry it in my purse. It goes on smoothly so one can apply it without a mirror too although  it does accentuate dry lips, so do exfoliate before.
I honestly am still in a dilemma about the color- it's a miss for me so far. let's hope I find my kinda orange soon!  So what is your fav orange lipstick brand? Do drop your suggestions below!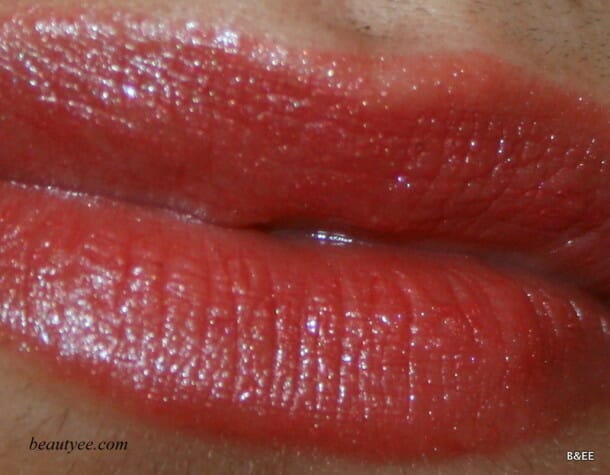 -Bee
Want to keep updated? Follow VIA; Bloglovin'