Hey ppl, wats up? tomorrow is the most awaited day of the week and m already excited… yayyyy.  Ive requested my hubby to take me out loitering and window shopping this week coz I just realised I havent shopped in more than a month 😮  wierd naa!!!  let me tell my bro and see him all surprised.. hahaha
So last weekend  we just went out for a while and I tried out my STILA RUNWAY PALETTE. Its one of their highly requested and rated palettes. Its one of the Stila LE products, these can still be found at various etailers. I got mine at beautycrunch for $15 or so. Great purchase; highly recommended. will review it soon 😉
So I just tried a simple going-out look with it which turned out something like this: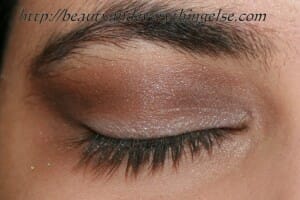 1) Primed my eyes.
2) applied the middle light brown shade on the lid upto the crease.
3) Applied the last brown(it has purplish undertones) on the crease and the outer-V and blended everything well till no sharp edges were visible.
4) I kept the look simple and muted  as this was just a casual outing.
5) Oh and I used revlon colorstay foundation mixed with my aveeno face moisturizer.
And then applied the STILA GEL LINER (will review this too) :
I finished this with revlon colorburst lipstick in CARNATION and topped it off with a nude lipgloss from smashbox. The finished look came as: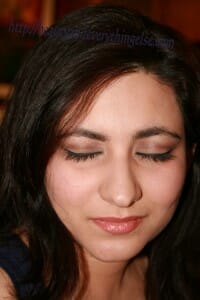 That day I was really missing mom so I made nice pav bhaji and topped it off with a very yummy beringer wine…  trust me- grt combo 😉
Also would like to share with u guys a view from our terrace.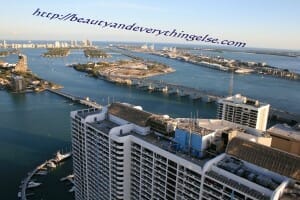 hope you liked the post and If  you try out the look do share pics and we'll be happy 😀
have a grt weekend lovelies…. huggsss
Love,
Bee