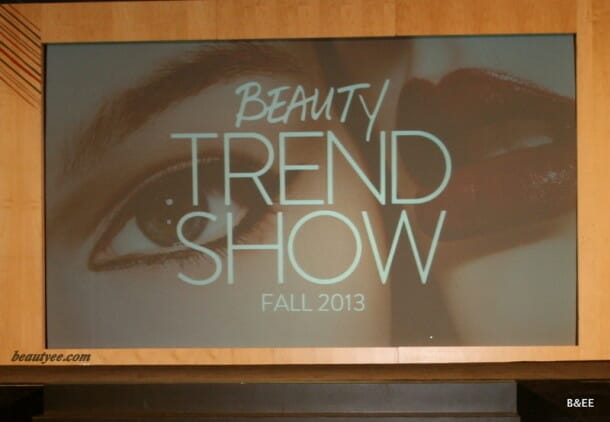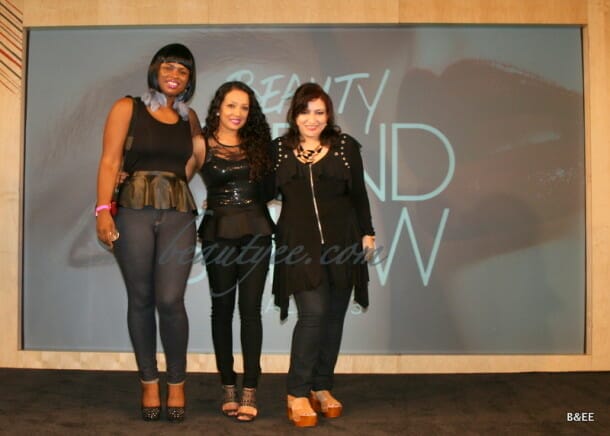 This year the beauty trend show at Nordstrom- Aventura was absolutely stupendous! We had to go early morning and even though I thought that was weird, I saw a massive gathering there with radiant ladies having a great time! Mildly saying, it was Christmas in November.
Our blogging group from South Florida was exclusively invited to cover the event and have one-on-one with the Brands' executives and have pampering sessions. It's not everyday when you actually get to ask them questions-right!
The day started with the fashion show where they showcased the latest collection along with the cutest gift sets 
and was hosted by Nordstrom Beauty Director, Karen Delauro (She wore amazing blazers & jackets throughout ). The key looks for this season were :
-Redefined Smoky Eyes
-Graphic Eyes
-Bordeaux Lips
These are my personal favorite moments from the show :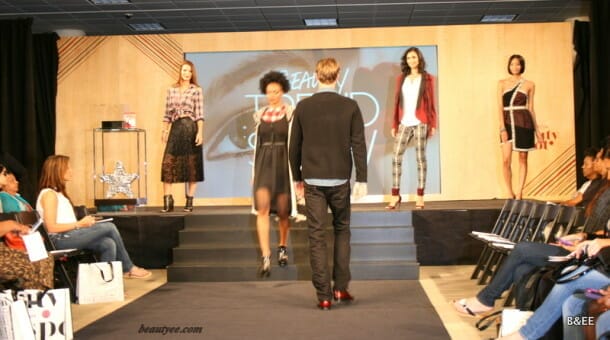 The Anastasia team doing their thing 😉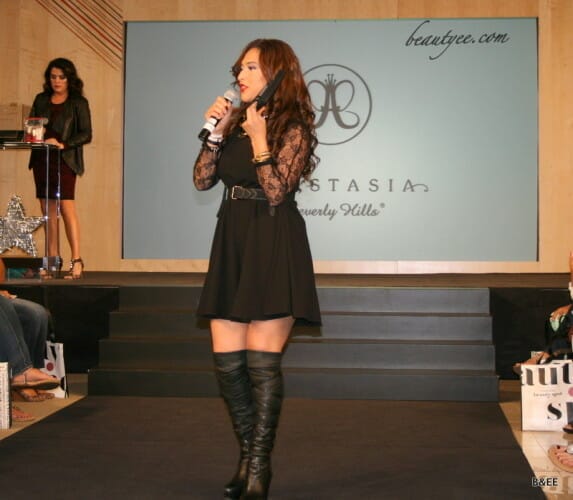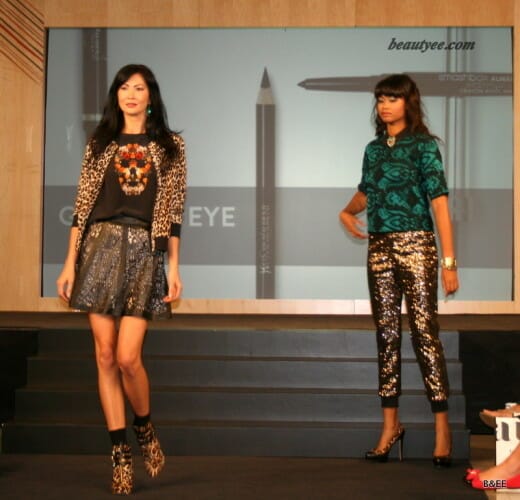 The makeup everyone sported was just effortlessly sexy:
This model totally look alike a doll 🙂
These guys received a ton of cat calls from the ladies. hehehe. Here they are presenting the Clarisonic 'Pedi-Care' Sonic Foot Transformation ($199)
I am sooooooo in love with these shoes!!! too bad didn't get them in my size *sob sob*
After the show, I had a mini facial session at the FRESH counter and I saw a ton of ladies getting pampered having their hair, nails, makeup done and getting consultation at the brow bar.  It really was so relaxing 🙂
Patricia really explained every step and gave me pretty samples. Also, she wrote down some must have products for me which I'm getting very soon-
specially the Rose water toner and the under eye cream

!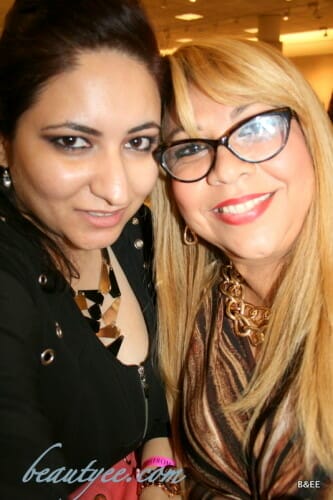 After that, I was at the NARS cosmetics counter interacting with the beautiful ladies who introduced me to their latest holiday sets… "NARS Loves Miami Collection" is inspired by the sizzle of South Beach. It includes America's favorite blush-bronzer duo: Orgasm and Laguna. This set is only available in South Florida and is Limited edition….
My makeup was all washed up during the facial so  the lovely AYESHA did my face. To help me get out of my comfort zone, she applied a nice bright blush on me which surprisingly looks quite wearable(and thus goes in my list) – well, you decide!
And now a very special mention to Diptique candles. I had used some before and they have some my absolute favorites, even though they are kind of an indulgence.  Steven (the head) showed us a lovely gift set for the holidays which instantly stole my heart! I thought I'd eat them!
I really had a great time at this event and honestly, can't wait for another opportunity to meet these awesome people. Thanks to Maygan Dale (Cosmetics Assistant Department Manager atNordstrom Aventura)  and Gabrielle Bantugan who helped me with NARS. Me and my site really appreciate the help 😉
And let's not forget my blogger group buddies :