Heyy my fashionistas… hope you had a great weekend and partied hard… I celebrated new year's eve with hubby and friends and we had a hell of a time!!! Good God was I screaming!! hehehehe
On this note have a very happy new year and hope you all achieve what you wish for 🙂
In my last giveaway… A lot of you had suggested I do haul posts. I used to earlier feel a bit shy to do haul posts but then I used to like when other girls hauled. So here is my first haul or the year… hope you guys like the stuff I got!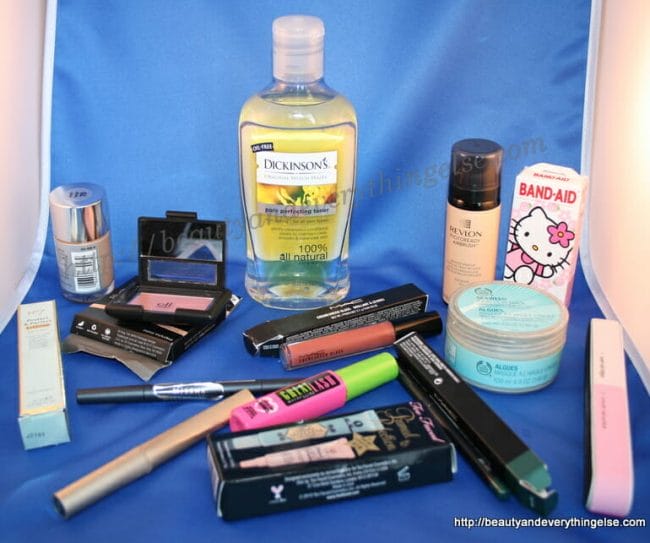 1) Dickinson's Original witch hazel Pore perfecting toner:
This is my 2nd bottle and I just love this toner… For my oily, acne prone skin this is a blessing- and cheap too!!!  I've already reviewed it here.
2) Neutrogena Healthy skin foundation:  I got this because it was widely loved in the blogosphere and on youtube… it broke me out the 1st time but I want to test this more… 🙂 hope it works!
3) No7 protect and perfect intense eye cream: I saw a  video of Lisa Eldridge talk about different types of dark circles according to the regions and how they effect people differently So I got this one the next minute.
4) MAC Cremesheen Glass in Over Indulgence: I am soooo loving this gloss…. cant wait to review it 🙂
5) MAC technakohl liner – jade way: I got this 2 weeks back but didn't use it as yet so I can flaunt it right?? 😉 😉
6) Too faced shadow insurance: I don't need to say anything more about this 😉
7) Maybelline Great Lash mascara: I got this solely for the packaging…. hope it suits me 🙂
8) Revlon photoready airbrush mousse makeup : I saw this on a blog and was so damn excited for it… its a great new technology Revlon has come up with… Loving the technique and cant wait to use it… It hasn't been launched in all stores but I searched it and finally grabbed it at Target!
9) The Body Shop – Seaweed Ionic Clay Mask : This also is my second jar and I love this mask like hell… This reminds me its been a long time I went to LUSH!
10) L'Oreal Lineur Intense Felt Tip Liquid Eyeliner : I had run out of my eyeliner so got this one.. and its so wonderful. specially love the felt-tip  applicator 🙂
11) E.l.f Cosmetics Blush – Candid Coral : I wanted a nice Coral blush for a more natural flushed look… hope it shows up on me  *chews nails*
12) Missha -The Style Auto Eyebrow pencil : I ordered this before I discovered brow powders. I received it very late but I guess I'll give this a try 🙂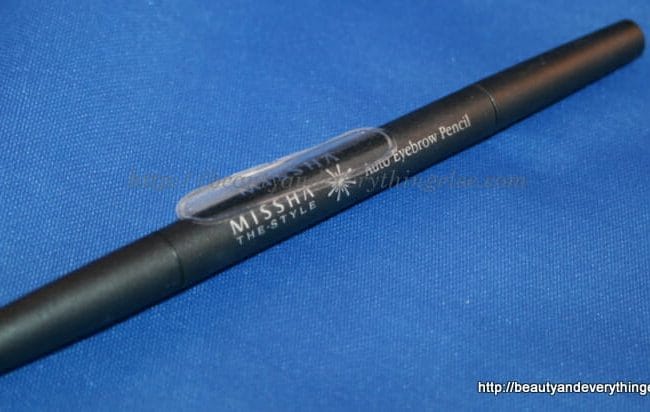 13) Random stuff: I got a nail buffer cube and a cute hello Kitty band-aid set…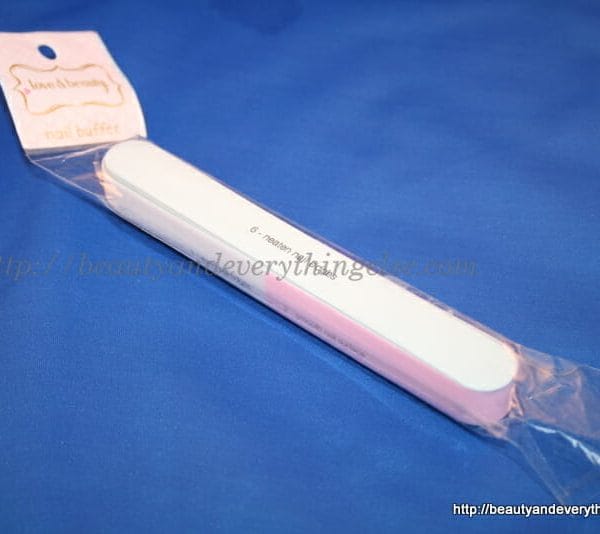 14) And last but not the least I got a cute Acrylic Water container  because I plan to drink more water from now 🙂
Hope you liked my haul.. Do let me know if you want me to review a certain item first 🙂 Also do share if you shopped recently- would love to see your haul too 😀
This new year my main resolution is to get back to people… I'm the worst friend in terms of keeping touch or calling frequently but this year I'm planning to change that 🙂 Not to mention this year I also plan to finish the things I start- that means more DIY projects 😉
Have a great week huns!!!
xoxo