Today I decided to play with my gold pigment a little bit. Also, since a lot of girls are doing bridals, I thought I'd do something for the bridesmaids.. hehehe  This is the Indian version though. Here in US, this look would most likely go with cocktail dresses & tons of bling in an upscale pub. In India & middle east, relatives can wear it for weddings & receptions… as for me, I wore it while doing laundry today!!!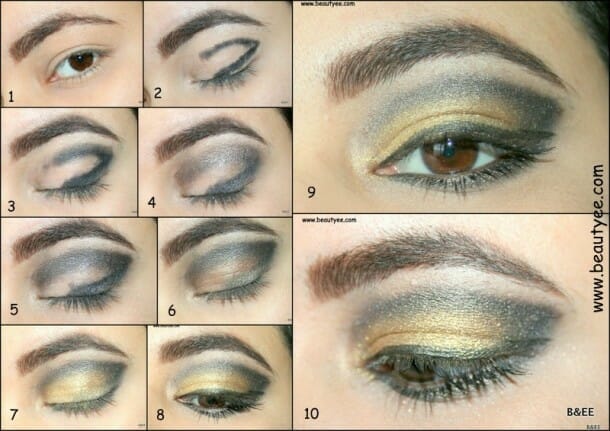 [click on the pic to enlarge]
STEPS :
 Prep your eyes with primer or concealer.
 Apply a jet black liner pencil like shown.
 Take a black eyeshadow on a pencil brush & start blending. It's ok if it's a little messy.
& 5.  Take a bronzy shade (shown below) on a buffing brush & start blending from outer to inner crease. blend well as to marry the shades.
 Take a nice metallic brown & place it on the lid. just pack it off with as much intesity as you want.
 Take a Golden Pigment (shown below) & start packing it over the brown shadow on the lid.  I used a wet brush for it.
Apply eyeliner, curl your lashes & apply a dramatic mascara/ false lashes.
The main products for this look: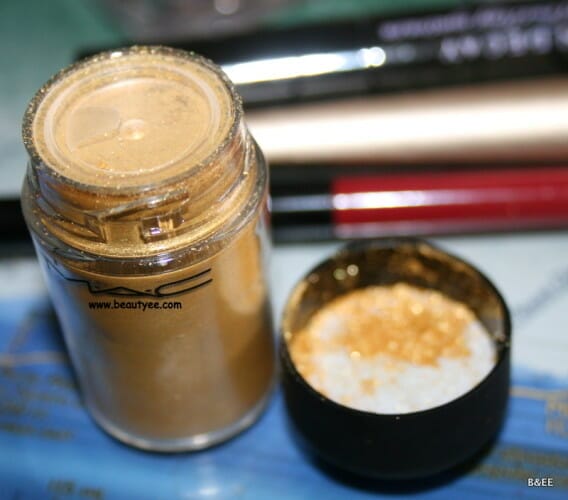 TIP : In place of gold, if you use a neutral shade or a pearly white, it will be mellowed down for a casual look 🙂
I also thought of using a strawberry kinda lips to go with this look as opposed to the usual n*de just to have some fun. A brown lip would also look fab with it IMO.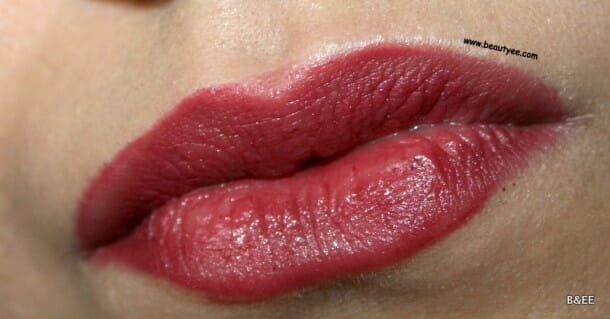 I always want to make my eyes look bigger & more open.  I think I achieved it here : do you think so? Hope you all liked it! do let me know what would you wear it with in the comments below!
[P.S  just saw- this is really similar to the look JASON WU did in New your fashion week!!!  hell yeah!!!!]