Hey my pretty gals, Its friday – my fav day of the week!!! yayyy so, what are you guys planning for the weekend???  And what are you dressing up as for halloween? We were supposed to go to Tampa for the famous Ybor fest but had to cancel due to the weather conditions…
Yesterday evening I was pretty bored and after dinner (at around 11pm) something just snapped and I thought of doing this look….  and my hubby was totally bonkers as he saw me suddenly going in my make up corner and whipping out things and starting to paint my face…. LOL
Giving you a detailed breakdown of the look- hope you all like it!
Warning: Pic heavy post 😉
1) Applied foundation – I used Revlon colorstay.
2) Apply a brown face paint/ gel liner / wet shadow on the area you want to work on- I applied Stila smudge pot in a brown/bronze shade. (I know it looks like mud as of now)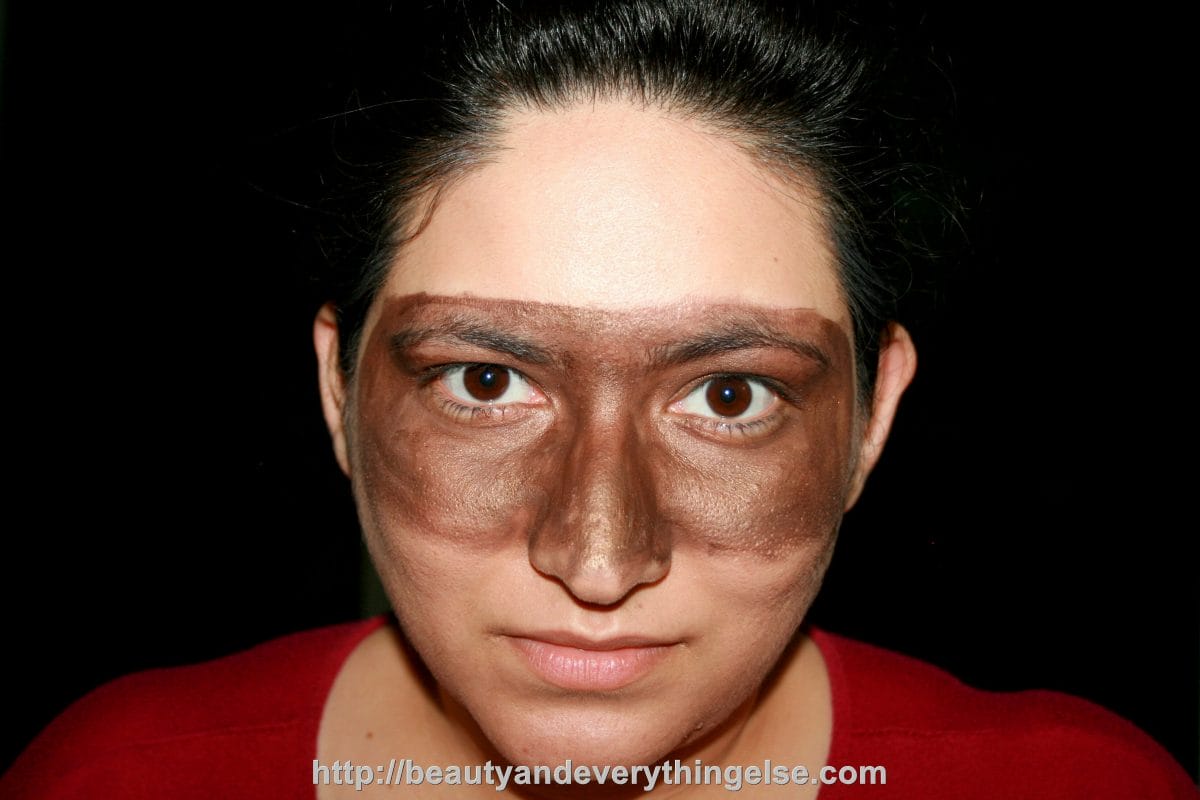 3) Apply a deep brown eyeshadow on the covered area for added depth. You can also apply highlight shade if you want.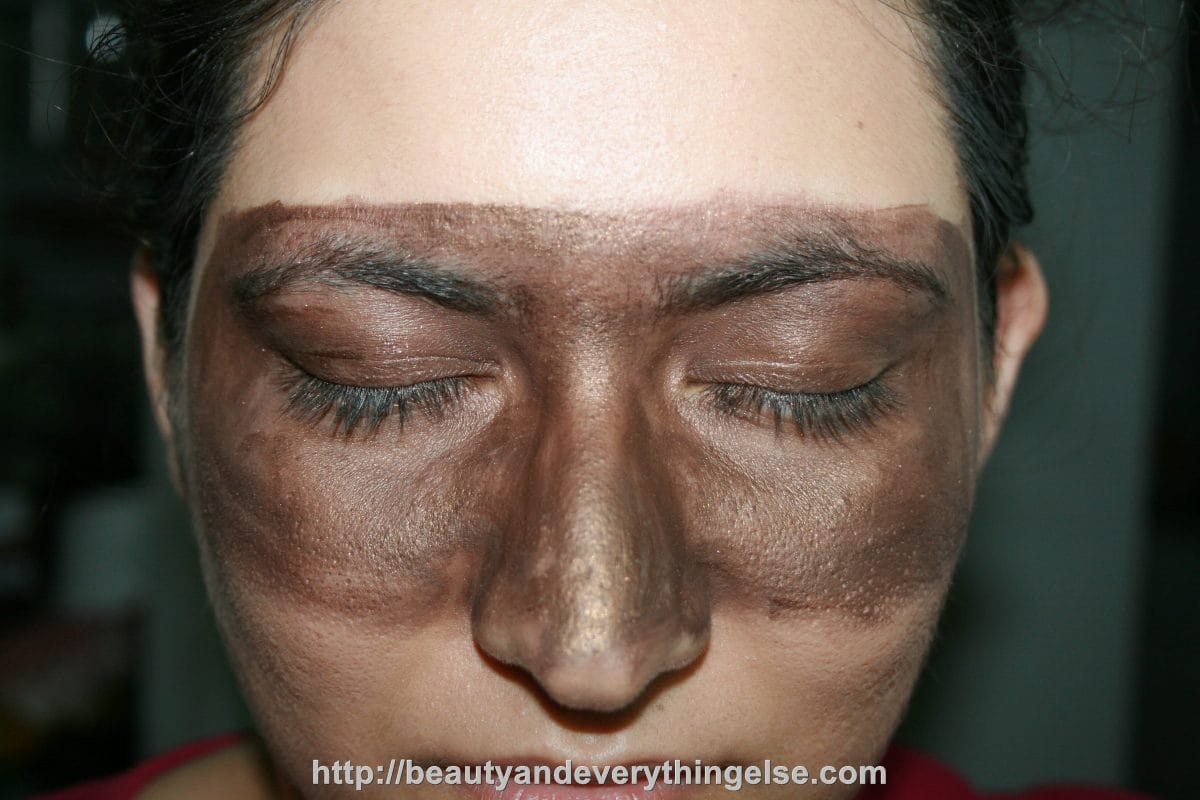 4) Now start applying semicircles facing each other randomly all over the face. I have applied with bigger deeper strokes just so they can be visible on camera. you can apply thin, small circles too.  I used the stila gel liner in black for this…. you can use any black eyeliner.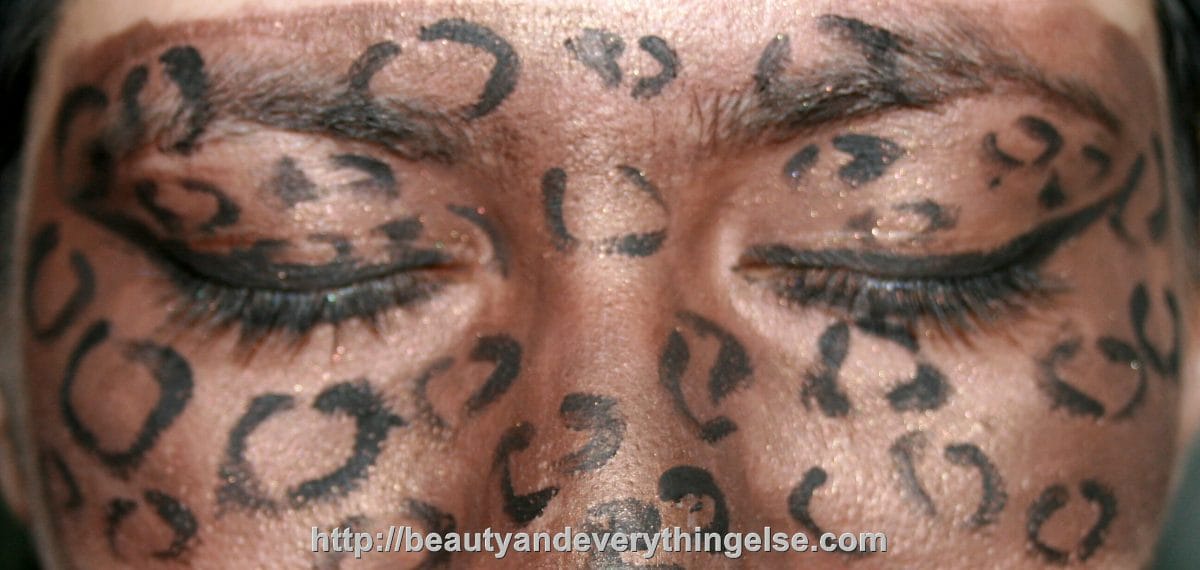 5) Apply a cat eye kinds liner on your upper and lower lashline… darken it so that it peeks through the brown. I also put fake eyelashes for the added drama.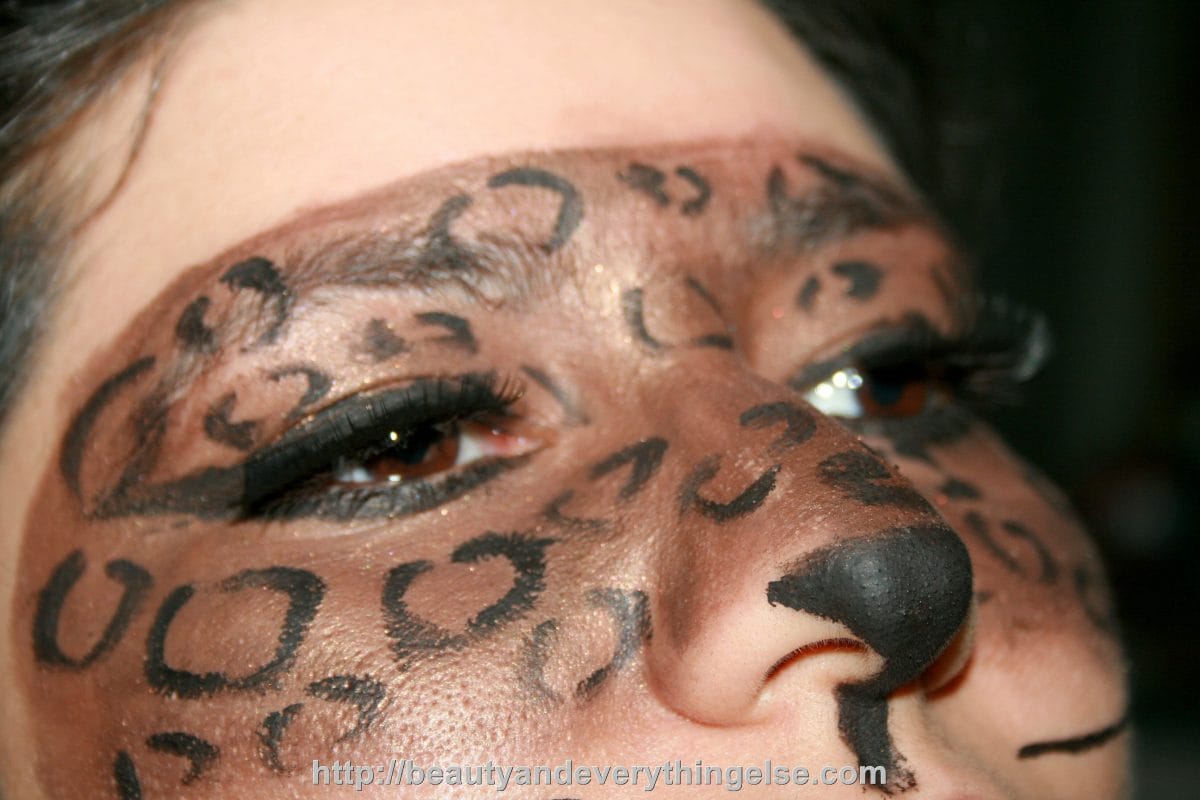 6)  Now apply the added effects with the eyeliner- Nose, whiskers, the small dots around the whiskers etc 🙂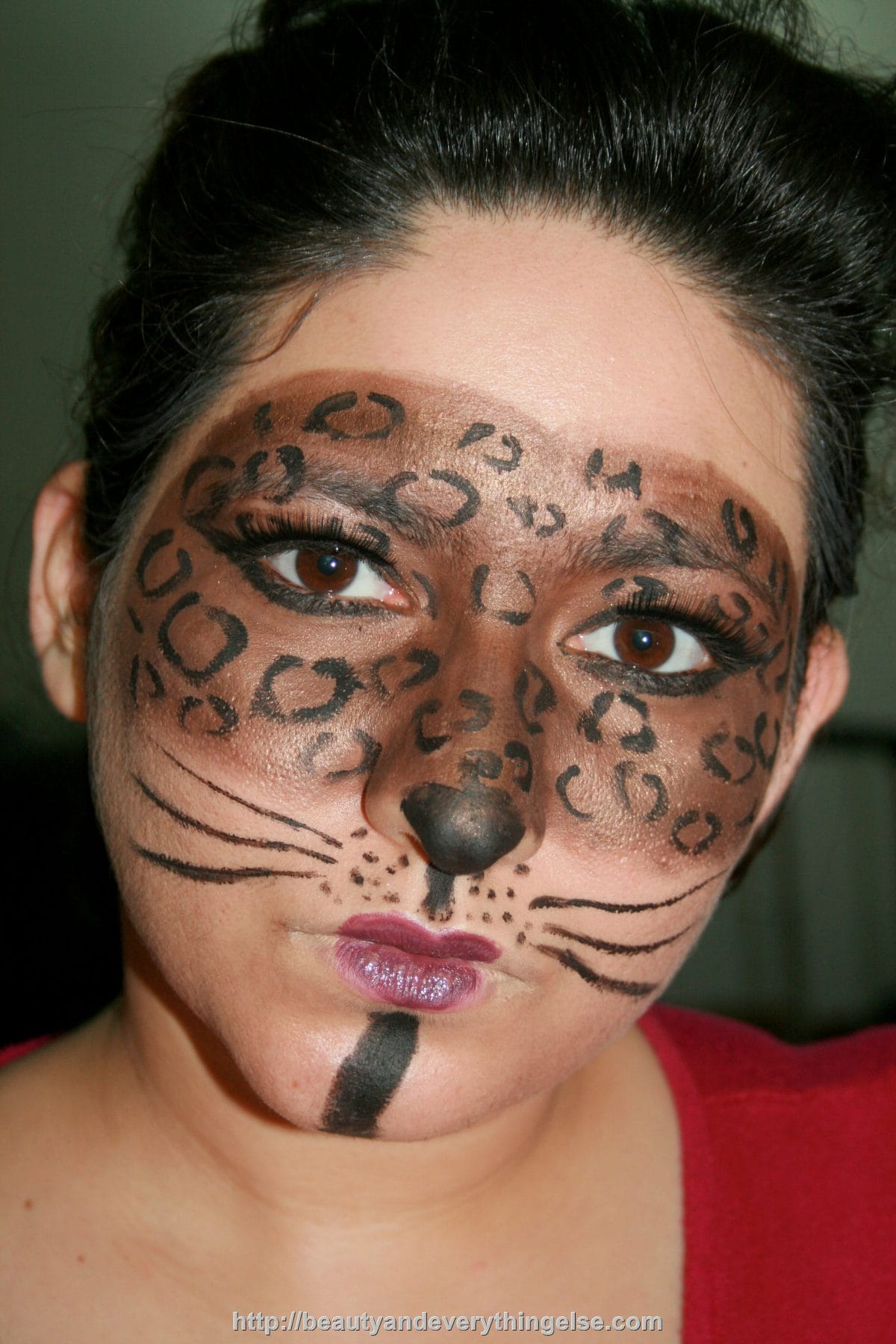 7) I Concealed my lips using a concealer and applied Mac nightmoth lipliner just in the middle topped with a nude lipgloss. I was trying to do a heart shape but it kinda messed up.. hehehhe
8) I teased my crown hair to look like a messy mane 🙂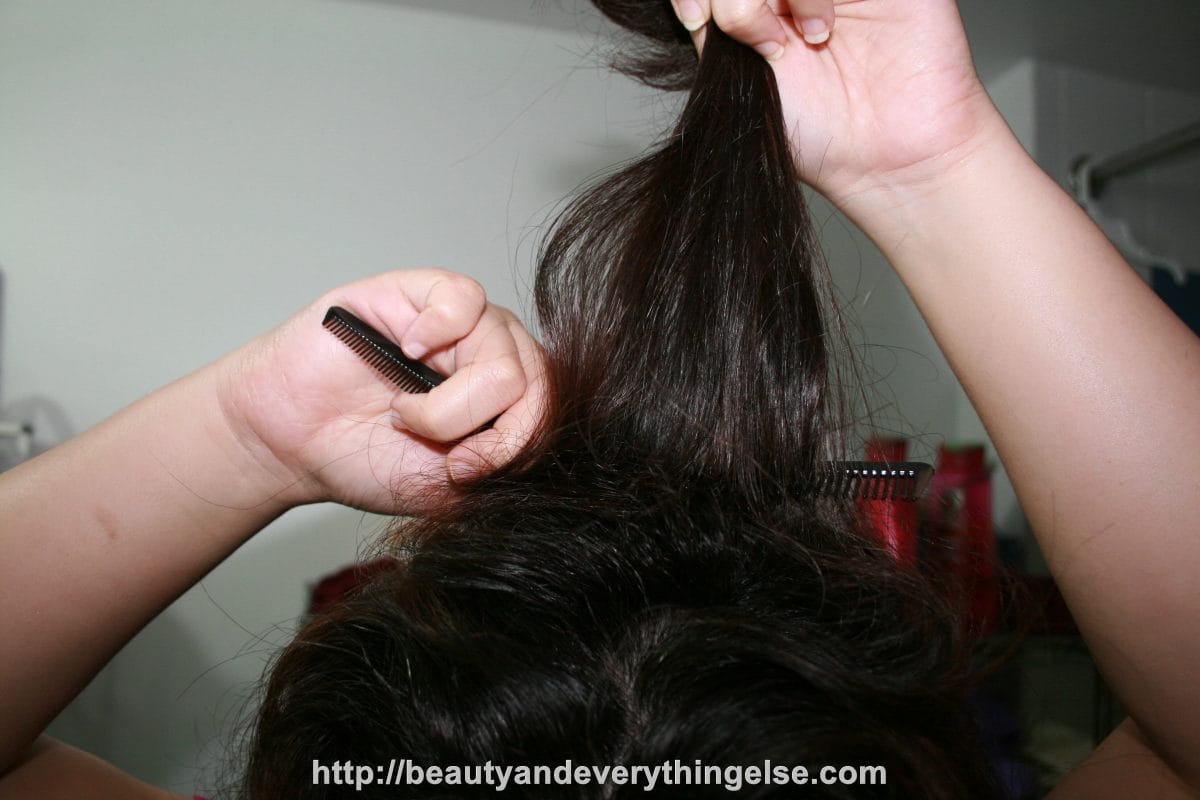 9) And done 🙂
These are some of my funny trying-to-act-fierce looks!!!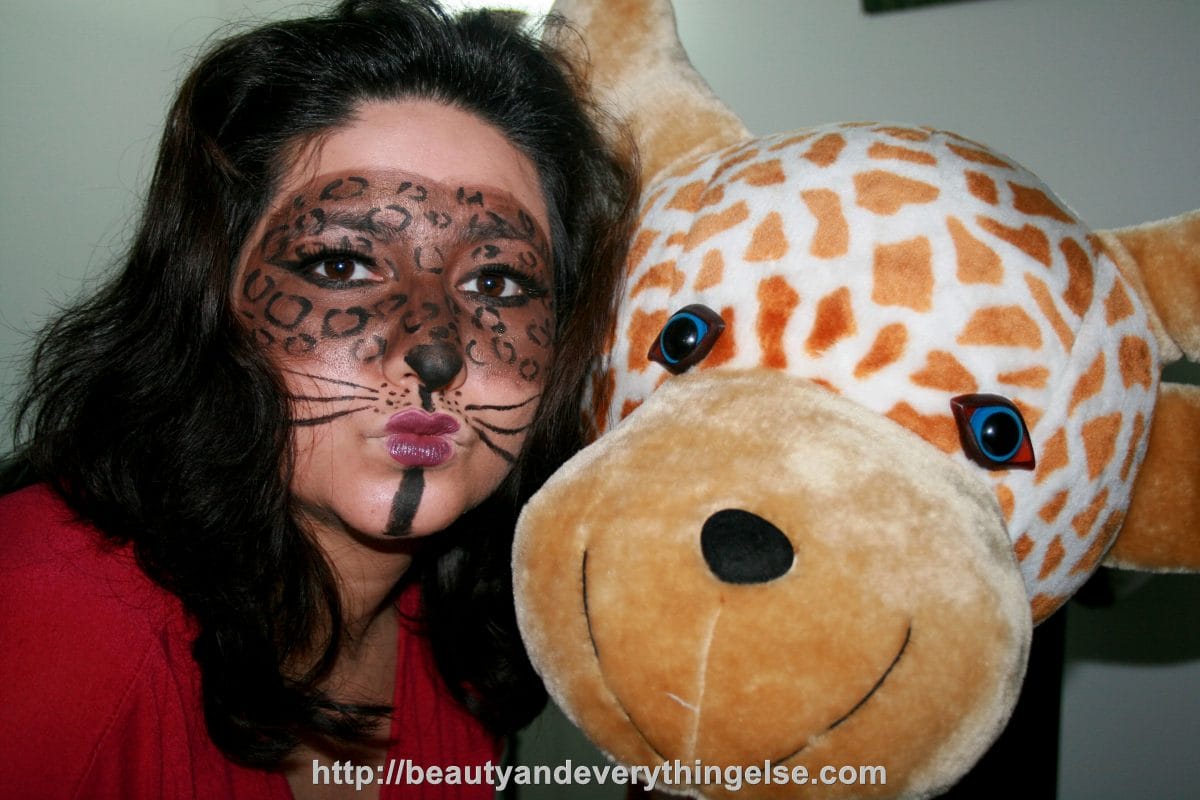 I used these products :