I didn't really see a lot of fashion shows this year  but the "VAMPY LIPS" trend really caught my eye. They used it in a lot of shows & even in some movies – dark shadows, Casino royale etc specially by Eva Green.
TIP : I'd not suggest wearing it for your normal functions, but If you're going to be in photo shoots or some ramp shows or maybe halloween costumes, these lips will set you apart!
Step 1 : Outline your lips with a black kohl pencil. the blacker the better!
Step 2 : blend it with your finger.
Step 3 : Apply your normal red/wine lip pencil or a red lipstick.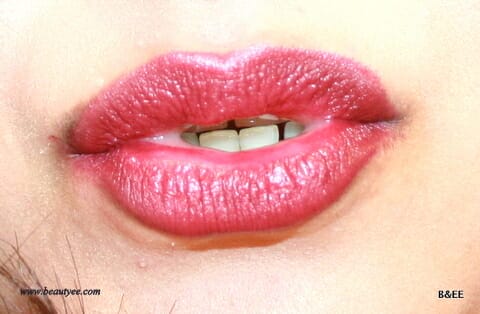 you can also apply a burgundy/dark red lip pencil in place of black but I noticed, black gives a better effect!
This is the complete face pic : I was testing a blush a bought recently from MAC. how does it look? can you guess the name?