HAPPY HALLOWEEN everyone 😀 and let's welcome Diwali too! I'm not doing anything this year. what about you? what are you dressing up as?
My favorites change from season to season. hehehe. First it was bronze eyes, then tons of mascara for a while, then nude lips, not to mention I went 6 months without applying nail polish (true story), entire july I only wore orange lippie – LOL, Also, I guess for a while I didn't wear any shadows too… I know- weird!  And now it's purple lips!  I only want to wear purple on my lips these days! It is a blessing I'm on a shopping ban or else I'd have ordered some NARS lippies or MAC snob.. (maybe for Christmas *wink*)
So, this is what I'm doing these days – Mostly!
IMP : THIS IS GOING TO MAKE LIPS APPEAR PLUMP AND SUPPLE. NOT MAKE THEM LOOK BIGGER.  
Products used :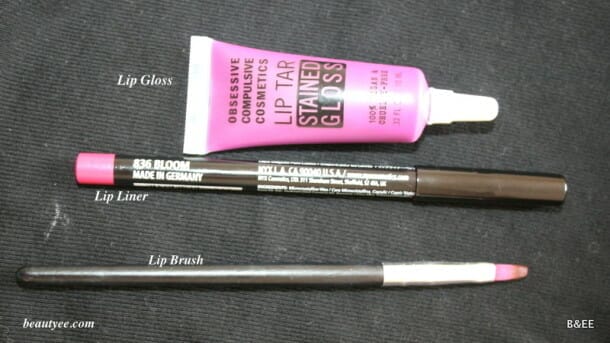 Steps:
1) Apply lip balm before even starting makeup. like 15-30mins before putting lip products!

2) wipe your lips using a tissue or cotton. Apply lip  pencil on the corner of the lips. like so-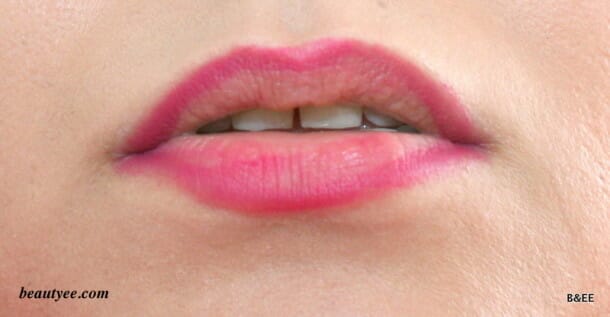 3) fill in the lips a bit using the same liner and blend with your finger.
4) Take your fav lipstick/gloss/lip tar   and apply it using a lip brush. the will allow blending easily and the lip liner and gloss marry each other properly.  Mostly apply it in the middle for a supple look! A gloss or a pot/liquid lipstick will work better here.
A LIP BRUSH IS REALLY IMPORTANT. you can also use a flat eyeshadow shader brush.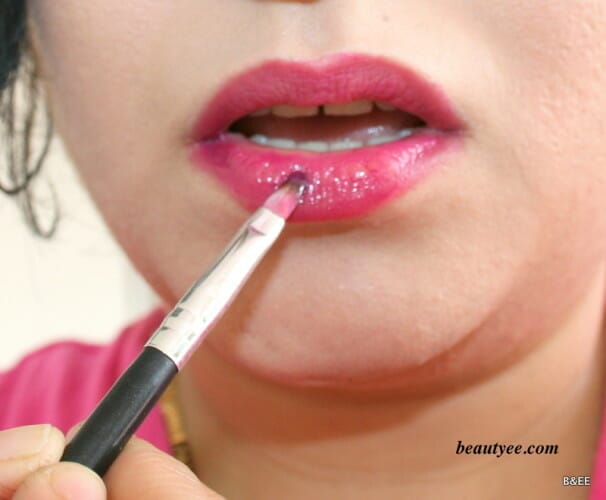 5) And done!!!!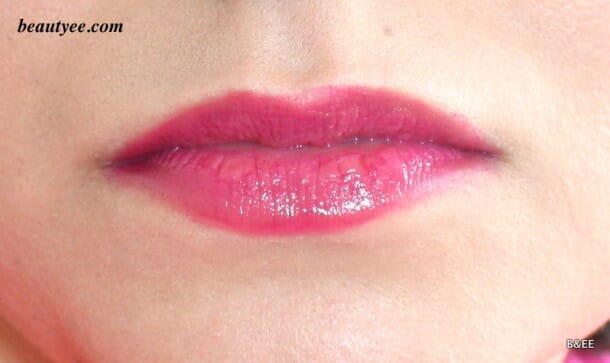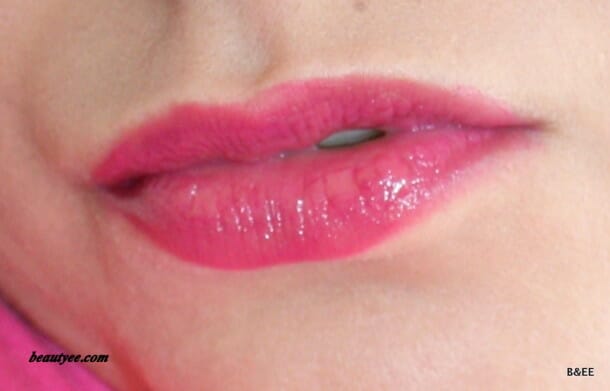 This definitely makes a difference as opposed to wearing only a lipstick/lipgloss. Or else I'd not have taken pains documenting it here. hehehehhe.
P.S – Since it's halloween today, I'm spending it by watching a really bad horror movie that I can laugh at.. LOL – It's Raaz-3~