These days while watching TV there are 2 ads which I think are totally intriguing….
1) Final Destination 5 (I think those movies are soo damn freaky)
2) Flared jeans
I remember them being a rage in the 70's (I wasn't even born then) and then in the late 90's when all my school seniors used to act like big fashionistas flaunting them (hmmmppphhhh)
And now when I thought skinnies were everywhere and anywhere, these flared jeans have become a major comeback fashion trend…  And since schools are starting this might be the key back-to-school trend… I remember when I was in school we had nothing but school uniforms all those years… but it was fun!!!
so lets see some interesting piccys:
Seriously, the Flared fashion keeps coming back with so many variations and names! today in a  talk show trailer I heard the host saying it makes the "booty look grt"!!!  Ummmm- okkkkkk!!!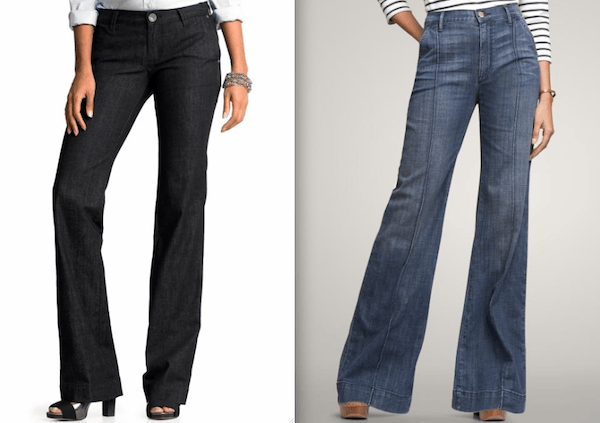 so which one would you like to try????
Ohh and BTW have you guys entered my giveaway as yet???  Do check it out 
HERE
.
Buh byee
[P.S –  All Images courtesy google!! ]