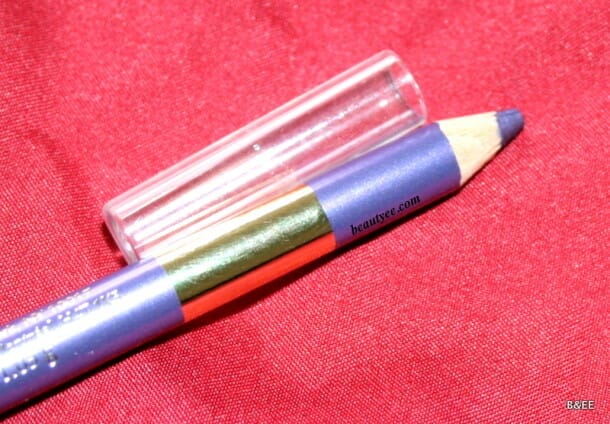 I should self proclaim myself as the "eyeliner princess!"  at least in my family! world famous in my gali types! So when I see one, I scan it totally in my mind! and most of the time, I'm right! I'm not kidding! perks of blogging you see!
So, I wanted a purple something as a base under the eyeshadow. nothing fancy. just something to smudge as a base. I had absolutely no expectations from this. Out of the three I selected this because it had a smudger!
L'Oreal says :From your favorite nail color comes L'Oreal's Colour Riche Eyeliner. This perfect pencil glides on and blends easily to help you create your favorite eye looks from a smoldering smoky eye (smudger included!) to a well-defined cat eye. Glides on and blends easily. Opthamologist Tested.
Cost : $8-10.
My take on the liner :  The color is very vibrant and applies softly without tugging the lids. But I'd suggest you swipe it on your hand before just to make it slide well.  I tried on my upper lid & lower lashline. It looks really soft and vibrant. IMO, it will look great on a black shift dress for dinners or evening do-s! The smudger works fab too. I apply it on the lids, smudge the line to make it soft and then apply another layer just to secure it! you may/may not use a shadow on top. it does look nicer with  shadows too! The staying power is okayish though. a couple hours on me without a primer & with primer maybe 3-4. with shadows, I'd give the whole look 5hrs! after that it creases & eventually evaporates! since it's a mellow shiny color, doesn't make the lids look  icky! I'd give points to that! And it does not make my eyes water or make them red.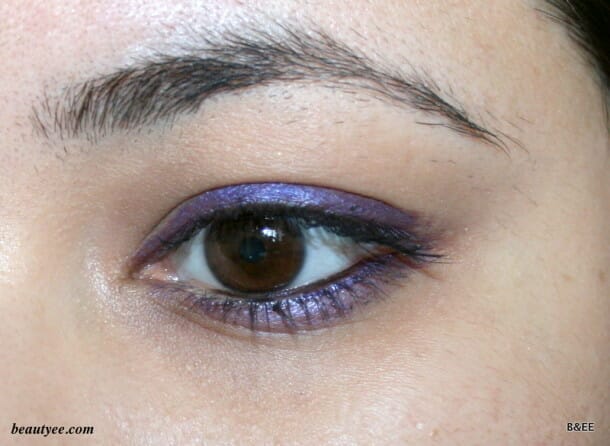 Verdict : does it's purpose well, at least for my oily hooded lids! will not repurchase but will use this one well!