It is my ritual from the past 2yrs to buy a foundation on my anniversary & this year was not an exception(as if I need another reason to go makeup shopping!)  After my disappointing debacle with BB creams, I wanted a nice hassle free light coverage no-fuss foundation. specially for my oily skin this summer!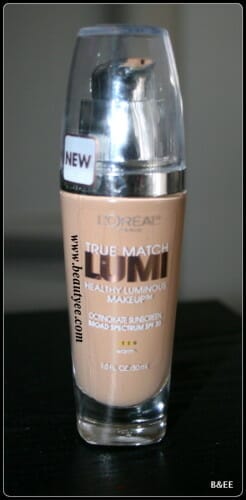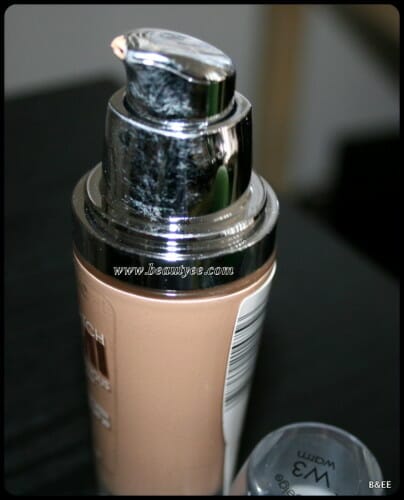 L'oreal's true match foundation has been a cult favorite of women since decades now & I always wanted to try it. but I mostly avoid full coverage ones only coz they look super caked on me & I want to rip my face off in less than 30mins.  On all of youtube & blogosphere, I've heard nothing but good things about this bad boy & then I had to see it for myself!
L'oreal says : Finally, makeup that creates skin so healthy – it's luminous! True Match™ Lumi Healthy Luminous Makeup combines 3 powerful ingredients that work to improve your complexion the more you wear them. 40% pure water for all-day hydration. Antioxidants and Vitamins C and E for improved clarity and skin tone. And Liquid Light Technology for an instant, luminous glow. Isn't it time you met your match?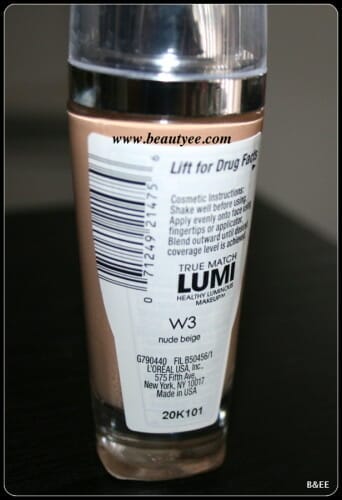 Available : 12 shades in all drugstores.
Cost : $12-14
My experience with the product : I've used it enough to review it now. I wore it for an entire day roaming around the Florida streets & no complaints!!! I thought I'll put it in points:
– Pump dispenser : Very easy to control the amount (one pump is usually enough for me!) sanitary. Also, easy to travel with!
– Light to medium finish : just as a like them!
– The packaging looks very chic. comparable to high end brands.
– Available in a lot of shades to suit all skintones. Also, named in warm & cool tones to make life easier!
–  Gives a nice dewy finish but not shiny or oily. I only had to dust a wee bit of powder on my T-zone & I was good to go. for the whole frikkin day!
– I just  had to dab my face twice in almost 12hrs . My oily combo skin loves it 🙂
– It has a slight liquidy consistency. but not runny. gives me enough time to blend before it sets in. I work with one area at a time, just to be safe!
– It matches really well with my skintone (as you can see from my swatch) & also covers redness & the green veins. hehe
– I does not make my oily T-zone shine nor it makes my dry patches look like a reptile's back.
– On me it lasted for more than 12Hrs with no touch-ups. I just blotted my nose a couple of times.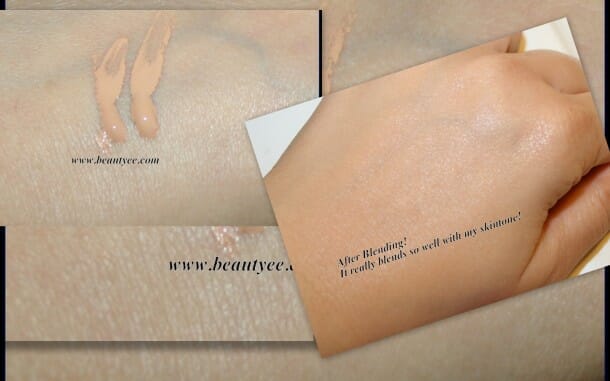 Verdict : This is my summer fav 🙂  this is a fool proof foundation. It gives my skin that little something extra all the while making it look flawless. Totally like it!
[not to mention L'oreal used this foundation extensively for their looks at the Cannes film festival-2013]
Clicked this Pic mid-FOTD! see how finished it looks already!