I remember when I was working I always used to keep a spritzer bottle filled with water in my desk drawer. Especially in summers. Later I switched to a rose water mixture & then for a long long time it was thermal water – Avene or most recently, La Roche posay! For some reason, I always smile when I spritz something on me (donno why)
Also, for the past one year my skin has been all crazy. When I apply any foundation/TM/BB cream etc it looked all weird on me and the settled after maybe an hour. So even in this case, thermal sprays helped me lots -still do!
I read everyone & their mothers raving about the ever famous MAC Fix+ but being oily & acne prone , I was a bit skeptical. Then on one excursion(admit it, going to MAC is always an excursion) , I prodded the SA to tell me more about this "wonder product"
Fix+ is a skin refresher/finishing mist. It is to be applied before or after makeup to freshen up your face. MAC states:
"A soothing moisture mist that refreshes the skin and finished makeup. Hold bottle 12″away from face and spray evenly. Use before or after makeup."
Price : $21 for 100ml/ 3.4FL Oz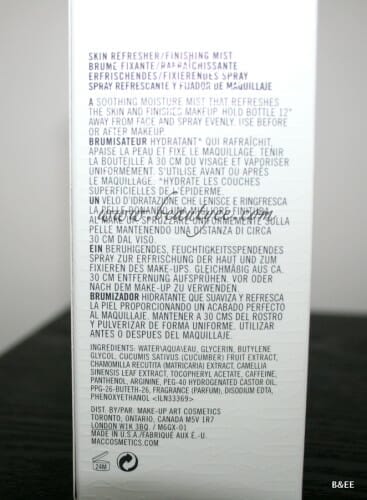 My experience with Fix+ : I used a travel version before I bought the full size. As I said before, I kinda have an affinity for  spritzers. The cute SA at MAC used it to thin down a foundation to suit me, And after she did my makeup, spritzed it on my face from a distance. My face looked all nice & dewey & then of course I had to buy it (mostly coz the hubby refuses to click my pics if he thinks I look dry & cakey). I am using it for a while for various things, even spritzing it after using a toner on hot humid days & skipping moisturizer. If you have dry skin, then this is your best friend. I mostly use it as a prep spray before foundation and also after finishing it. Also, on days when I skip makeup & just wear powder, I spray it after to give a natural look.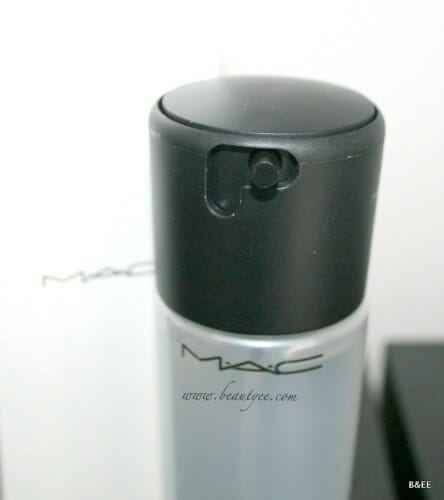 USES OF FIX+:
1) As a Prep or finishing spray : like I do.
2) You can use it to dilute thick or waxy foundation.
3) You can spritz it on a brush to pick up pigments or glitter e/s.
4) Spritz it on your face (even without makeup) when you are on an airplane or any dry  air place.
5) If you work long hours or have to go out after work , just spritz it on your face and blend back the stale foundation with your fingers or a brush & it freshens the look (I tried this & it works!)
The only  CON I noticed was: you have to spritz it from far off, actually- have your guy or a friend spray it on you to get an even spritz or it might land a bit blotchy on your skin. it dries super quick though.
Verdict : I like it but it's more of an indulgence, not a must-have. Also, it does not set makeup like those setting sprays (like the skindinavia one which I reviewed earlier )