Yo shawtty, it's my budday!!! le's go pawwty, it's my budday!!!!  rejoice ppl…. in between this crappy month I'm being all happy coz it's my budday peepal!!!!
Also, I just started watching new girl so I'm a jazzy mood!!!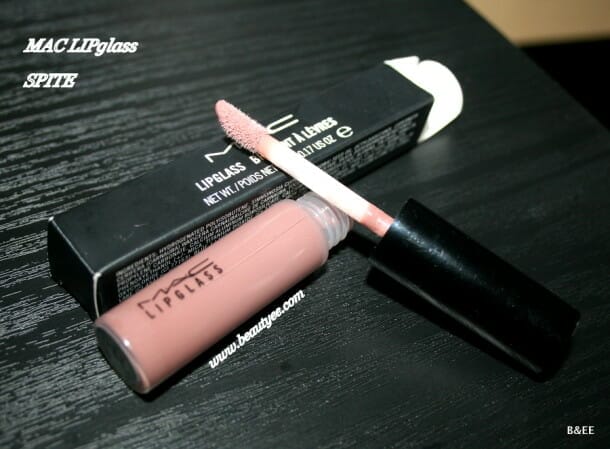 Karen from MBB is responsible for me falling in love with this gloss/glass…. Actually, I was supposed to go to my husband's office party & I wanted something grown up. all businessy…I ordered it online -which was a gamble! But when I applied it I instantly liked it- true story!
MAC says : muted plum-taupe brown [seriously???  tell me – who understood that?]
Cost : $15.
My experience with Spite : Sophistication… thou name is Spite!!! (that just didn't make sense)  Actually, this is one lipgloss which you can wear with any outfit, any makeup, any footwear & any mood.  I call it my "big girl lippie" . It is like a muted mauve-pinky shade. It will appear as nude on all shades of lips – which a big plus point. It's products like this which make you think that they really research about cosmetics. I personally know 3 women who are wearing this since years & years. Also, every MUA I've met at a MAC store is all praises for this. It is a soft creamy formula with no glitter or shimmer & is delightfully opaque.  honestly, even if you apply a teeny bit, it gives a nice appearance!
Also,Victoria Beckham wore it a ton of times so it already has a cult status.  I reach for it more than any other lippie. It beautifully morphs into a variety of shades if you wear different lip pencils underneath.
It has a slightly goopy formula which sticks to the lips for a couple of hours but not as sticky to stick to hair.  Also, I haven't seen a single dupe for this.  It is that unique.
I guess I found an HG!
Verdict : Try it the next time you visit MAC. I bet you'll like it!!!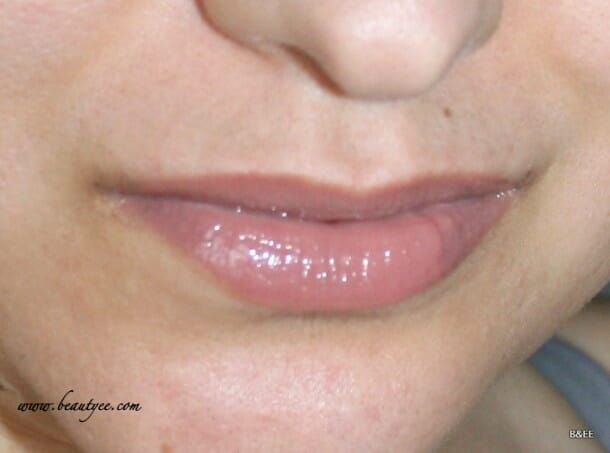 P.S – Hubby sees this and says "why is that color looking like mud?" hahhahaha   Men!!!!