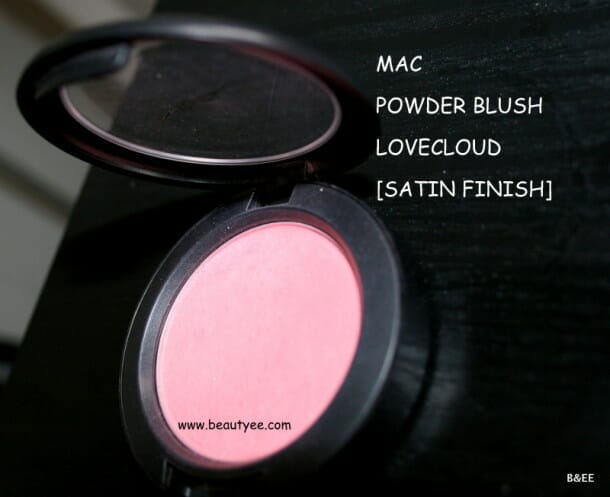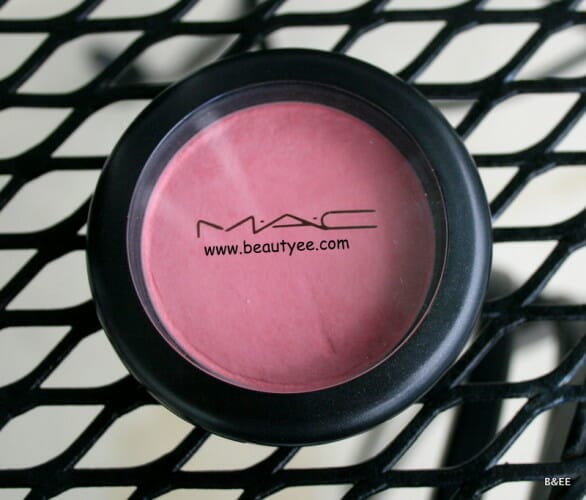 For a long long time I was looking for a blush which was pink but not too stark.  All summer I kept getting tanned in different shades and all summer I didn't apply foundation coz none of the shades matched my face uniformly [and I'm too lazy to use 2 diff foundy shades & blend ]This actually came as a refreshing shade & I bought it just by looking at the picture.
What is it: A peachy-coral toned blush with a sort of bluish undertone, giving it a hint of purple.
Cost : $20.00 for 0.21 oz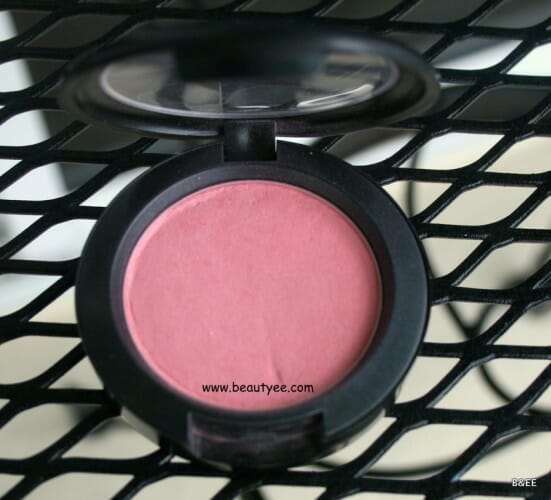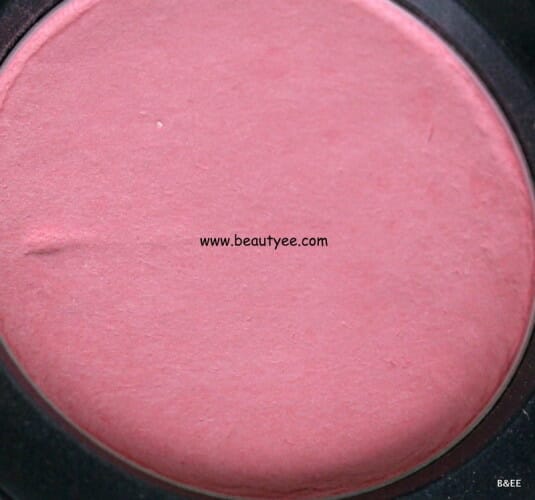 My take on Lovecloud : By the pics, you can guess the amount of blush I've applied. This is the only blush I've used all summer & I'm taking it to my week-long trip next week.  It is the perfect pink for almost all skintones. It has a slight sheen to it which makes the cheeks look a tad glowy but not shiny. I hate shimmering face products but this has such a natural illuminating property that it actually made me smile when I wore it first.  I'd skip the highlight with this though.  It is kinda light but highly buildable.  It stayed in this florida heat for 4-5hrs on my oily skin , which means it'll stay for a longer duration on normal people!
Louuuu it!   I'll be buying more blushes in this shade. this baby never fails me!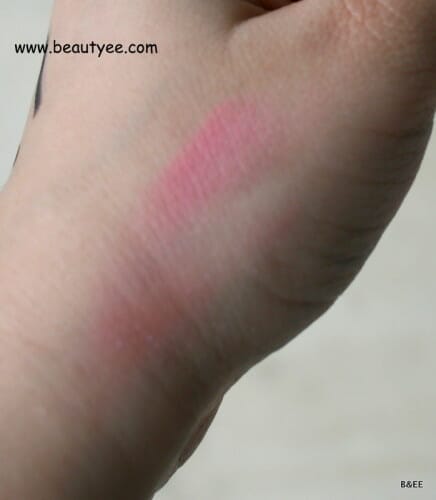 P.S – I'm buying NARS blushes soon,… which ones are your fav? which do you think I should buy? let me know in the comments below!