Usually I would never buy shimmering anything. I have oily skin & open pores, so I run far away from shimmer.  One time I was loitering in Nordtrom and just happened to drool pass by the MAC counter, I saw an artist working on a girl doing some kind of smoky eye on her. I was so impressed by his finesse that I stopped & stared the whole time.  He used this lovely sea-green shimmer on her lids and then of course I wanted it.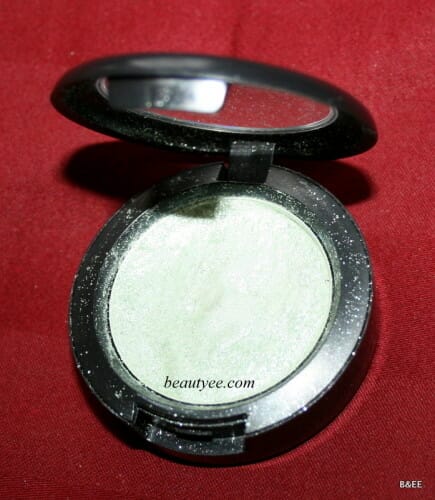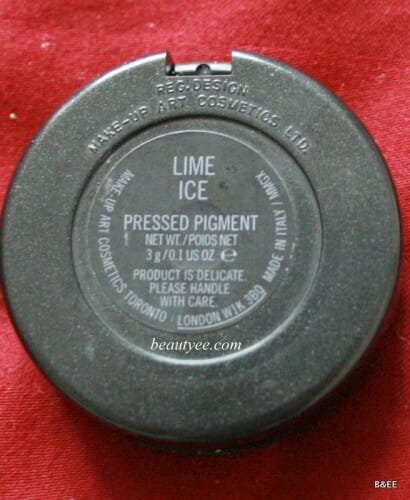 MAC says : Lime Ice is a sea foam green.
Cost : $21.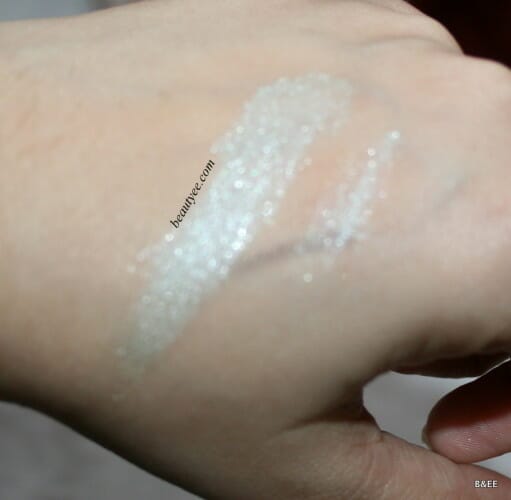 My take on Lime Ice : These are larger than your standard MAC Eyeshadow, have loads of shimmer and sparkle and, unlike regular shadows, can be applied wet, making them a bit easier in versatility.  I must've finished half of it just by swatting on my hand repeatedly.  It's  a little coarse so I found working it with my fingers kinda made it softer to apply (just like how salt crumbles). It looks absolutely fab wet and dry , on it's own or layered.  I found that this has minimal fallout as compared to the pigment jars. I honestly prefer packed pigments as opposed to those jars… less mess!
These were probably limited editions and you might want to purchase one just to have a shimmering piece for a special party or event. I might not buy anything like this again.
These are also very delicate and the SA asked me not to depot it as it may fall apart!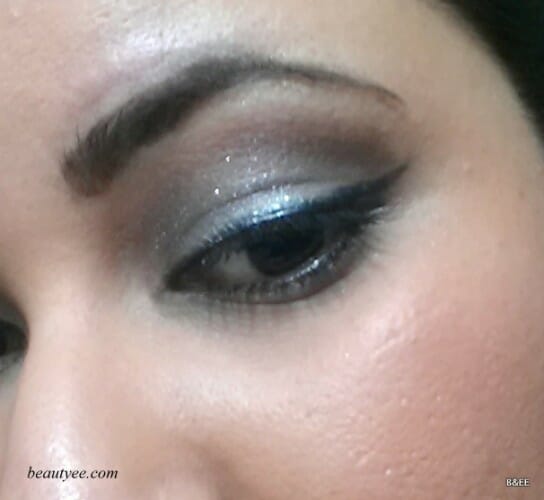 how to make a pressed pigment : You would buy some empty eyeshadow pans, mix some pigment with some rubbing alcohol, put it in the eyeshadow pan, cover it with a tissue and a quarter and press as hard as you can, and viola! Let it dry and you have a pressed pigment.
And now re-promoting my 1st ever youtube tute I made using this pigment : please do comment and subscribe. It would mean so much to me!