After I played holi last week with just the powder colors and no water, I've had a massive rash and breakouts and mow my face has 5 different colors.. the whole week I did nothing but moisturize and spritz water on my face. Also, a few days back I decided to finally jump the bandwagon and get my 1st BB cream [while the world has moved on to DDs… pun intended ;)]
I kinda like smoky eyes but I like their faded, mild version… the dark smokes look too emo on me and scary too..and my fav eyeshadow to get this look is Keep Your Cool from the MAC Pro longwear range.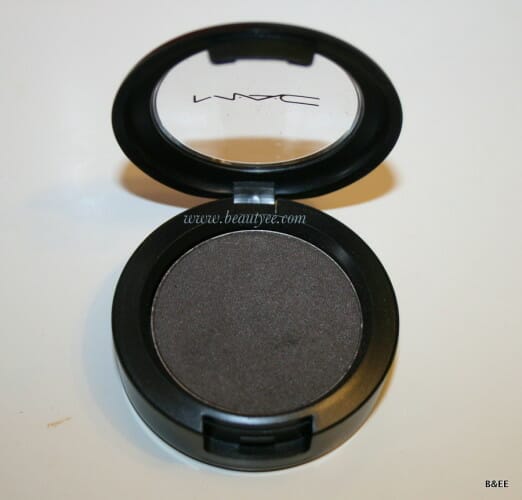 Keep Your Cool is a smoky, dark, brownish taupe. This has a satin finish.
My experience with the product :   This is a "dark gray brown". It's a dark neutral gray with deep taupe-ish undertones. It has a satiny finish that has a bit of sheen to it but is by no means shimmery. Keep Your Cool gives nearly opaque coverage with little product and has wonderful color payoff. It feels very silky and blends very easily.
I mostly just blend it lightly on the lid or crease but it also looks wonderfully deep if packed on properly. This is also one of the shades that work on all skin tones perfectly.
MAC's normal Eye Shadows contain 1.5g of product for $15, where Pro Longwear Eye Shadows contain 3.4g for $20… That's over twice the amount of product for only $5 more and they're longer wearing, so one of these will last you a very long time!
This is one shadow I can use anytime of the day. Mostly I line my upper lid with a gel/ pencil liner and then smudge this on the line with a pencil brush to give it a soft smoked out look.
MAC says it'll last 12 hrs but I disagree. On my oily lids it lasted great with a primer. about 5hrs or so. but without a primer, it creased within 2hrs.  The shade selection with this range is great too.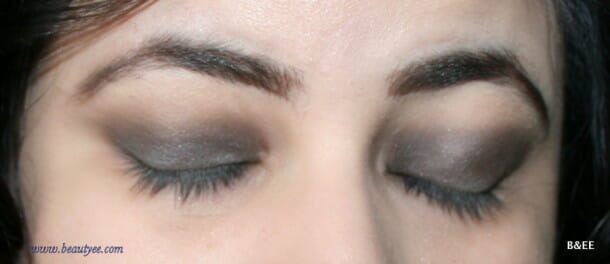 Repurchase? I don't think this is getting over soon. heheh
Recommend?  totally!!! (read that in the kardashian voice ;))
All of these colors are permanent and can be found at any MAC counter, store, or online at www.maccosmetics.com.
And this is the look I came up with…. hope you like it!!! please ignore my face.  it'll be fine by next week 😉 I applied Keep your cool on the lid and defines the crease with MAC soft brown & just added some mascara…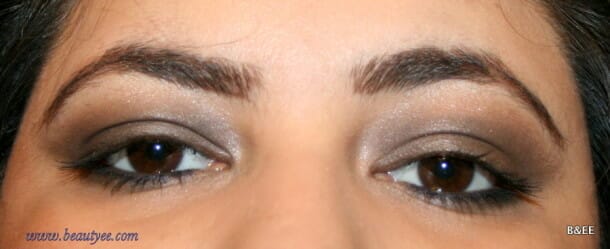 P.S I bought this super gorgeous bronzer which I've been putting everyday now….  can you see it here? what do you think????