MEET MY NEW FAV & WOULD-BE-MOST-USED LIPSTICK!!!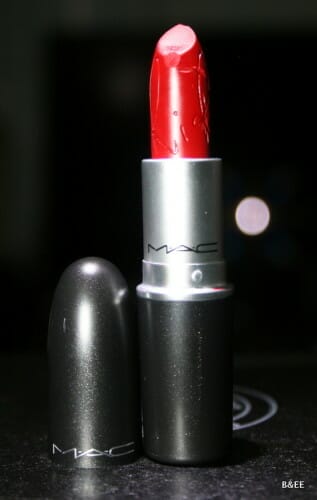 I'm not the kind who runs after MAC's launches. In fact, for the last umpteen collections, I've always returned home empty handed or one of their permanent bestsellers. Not that I have a huge stash to boast  but moral of the story- I don't get anything i'm not going to use!
When MAC announced Rihanna's collab, I was a bit impressed with the package but I thought it's going to be expensive & sold out within seconds. I'm right abt the second part so far!!!
I wasn't sure I wanted to buy this lipstick but it's my anniversary next week & I thought nothing better than a red lippie to gift myself 😉
MAC RiRi Woo Lipstick is a remix of MAC's classic, cult favorite shade Ruby Woo by the diva herself, Rihanna. I'm not such a big fan but … well….
MAC RiRi Woo Lipstick ($15)  is described as a matte cool red [with a retro matte finish].  I have no Idea what that means, except that it's super matte! I mean, it will tug soft lips. you really need to have  good control. This is not the kinda lippie you'd just quickly blob on your lips in the bus/car/train [which I normally do 90% of the time]
BUT… I loved it! I loved the rich color. I loved the quality. I love the faint vanilla smell. I love the way it looks on me (I did get a few compliments from gals & guys) I swear by the quality of MAC lippies…. they are worth the money!!
I am mostly a gloss girl & I usually look for long lasting lipsticks. I'm not such a touch-up-every-30mins kinda girl. I have been testing this for 3 days continuously now. It lasts 5-6hrs on me. I'm not kidding. I ate & drank & kissed. IT DOES NOT TRANSFER. not on the glass & not on his cheek. it will not budge when set. After 6-7hrs, it kinda started fading a bit but left a pleasant stain. which again, lasted a long time. Also, I guess it looks fine on me. [A decent Red, not hooker red!]
This is the kinda lipstick you wear when you are all dolled up & the kind when you want to look glamorous in a jeans & tee!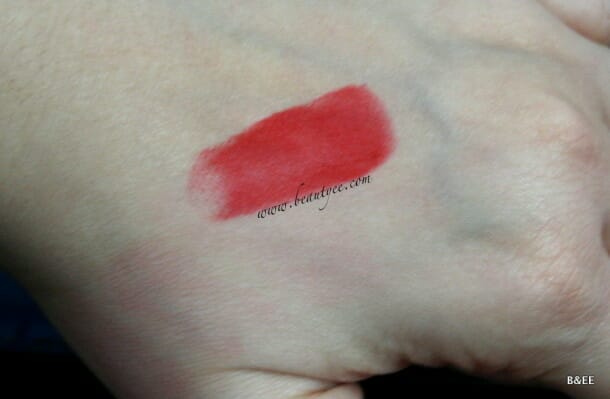 The only CONS I'd say are:
1) It needs to be applied with a brush or blended with a finger.
2) It can feel drying but one can always add a lip balm or clear gloss on top of it. [which I didn't think necessary]
I did an FOTD to go with it with full on winged eyes & a bronzer…. hope you all like it!!!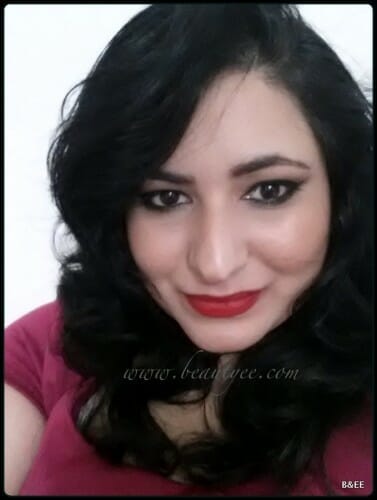 [P.S. If you see carefully, her highness smashed her lippie while clicking pics & thank God, there are only tiny cuts or I'd have cried & pulled my hair!! ]