For some reason, I always review my favourites late. I saw in my makeup drawer the other day & noticed that I haven't reviewed some of my most loved products. And a couple of them are repurchases. How does that happen???
btw- I had gone looking for Cosmo & twig. Cosmo washed me out so bad and twig looked Meh on me.  Brave and yash suited me a lot but Yash looked a tad more pink. Hence, Brave was the winner. [Seriously Cosmo- why? you're the Ryan Gosling of lipsticks but I had to let you go!!!!]
MAC Brave : pink-beige with white pearl
Finish : Satin
Cost : $15 + tax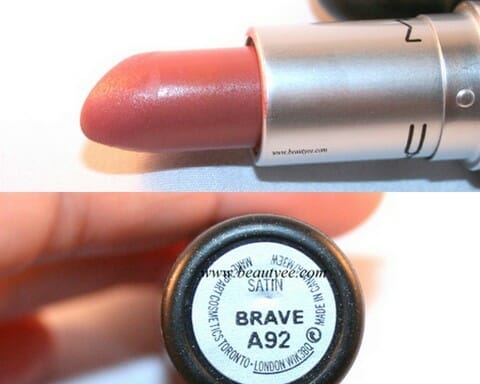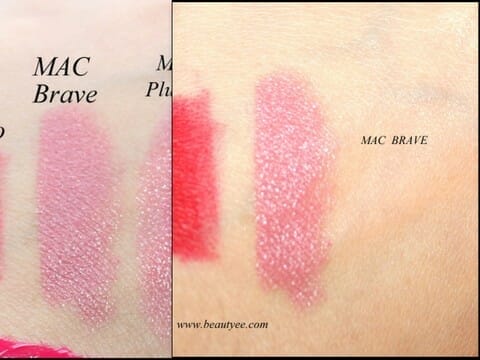 I love this lipstick more than any other lipstick I have.  It is my HG, MLBB, ILYL, every abbrev you can think of.  I can blindly apply it with any attire, any makeup, any mood, any occasion & with anyone without giving a thought.  It is like an armour for me.
I've wore it on the beaches, in the red muddy mountains of Arizona, for the hub's office do-s & in a fancy-schmancy resort in Denver. I wore it over an Anarkali churidaar suit on my anniversary this year & it went so well on it.
It is an absolute no brainer for me and that is why it is in my purse all the time.  
It has a satin finish so you definitely need a balm under it

. but it does not dry out lips. Although I noticed that it looks better if you blend it with your fingers when applied. gives it a nice toned look. I like the fact that it does not feel heavy on the lips. It stays for about 3hrs on my lips but fades to a nice pinky soft glow.
This gives a beautiful definition to my lips and makes them look healthy and supple. It will suit fair to medium skintones as a n*de shade.   I mostly use it on it's own or with lipliners (that can change the shade sometimes.)
This is my 2nd tube. I will definitely repurchase this and buy this repeatedly for a long long time! This lipstick is my definition of consistency!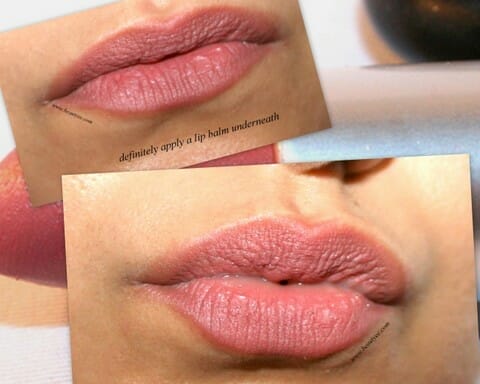 Clicked this pic after roaming the whole afternoon searching apartments : hours after application.
P.S – I found out some DUPES for this :  Maybelline colorsensational Warm Me Up, L'Oreal Tender Berry.