Heyyy Gals, how's the week going? Who thinks Landau deserved to Win America's got talent???  I was kinda rooting for the nerdy group! but he does sing well!!!
I still haven't gone to target after the fiasco the other day- And something makes me think I am not going to get anything on the weekend as well…. Honestly, I am more excited for the cheetah print cardigan they show in the JCPenny Advert.
Anywho, coming back to the review, I have an on and off affair with dark under eye circles which by now everyone knows. hehehe  [please dont take me to that horrid Jerry Springer show]
The most helpful cure for this is to sleep 7-8 hours daily and be stress free and all but since that's not possible we search the artificial cures like under eye cream, concealers etc…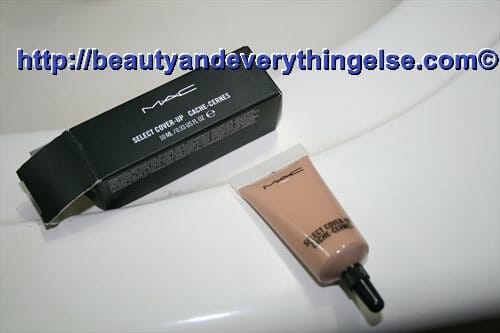 A few months back if anyone would've  asked me about having a concealer- I'd have said "naah… it just adds to the layers"  but in May I was having a mini makeover sorts in Mac in vegas and the Mua explained things so well and applied this foundation on me that I honestly was impressed 🙂 But I didnt get it that time because I wanted to see how it behaves after wearing it for a while as I have a very oily skin and I was in vegas heat.
From www.maccosmetics.com:
Liquid camouflage for the skin. Texture-free, virtually invisible. Comes in a tube. Blends in. Brightens and lightens dark areas, erases spots, evens-out skin tones. Makes skin flaw-free. Use pre-foundation, or on its own. Don't reveal it, conceal it!
Packaging:
Small transparent plastic tube with narrow opening. Easy to dispense the right amount of product, travel friendly too.
My Skin Type:
Actually very oily  Results in generally ranging from very dry to normal/combo skin. Generally dehydrated, very sensitive, and acne prone. hope you understand what I'm talking about- It basically behaves different every few days.
I am not sure what my skin tone is but he applied a few shades and then suggested I take NW25
Cost: I got it for around $17.
These are my eyes bare – without anything applied: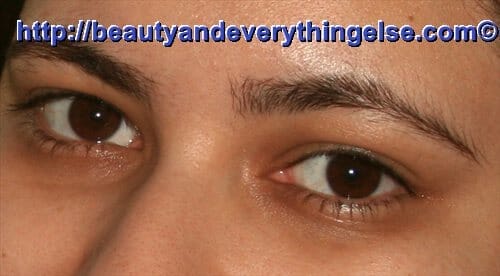 And this is what they look after applying concealer: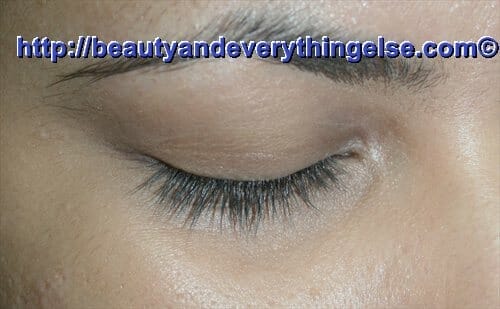 My experience with MAC select cover up:
The day he applied it on me first – it was my anniversary so we roamed around entire Vegas, dance, hogged, got drunk, and what not!  and I was in the malls and out on the street so I guess it got tested very well.. hhehehe
This gives a light-medium coverage. It does have a runnier consistency so it makes it ideal for easy blending in my opinion. I like this for under-eye circles as well as evening out the redness around my nose. Not so good for blemishes because of the lighter coverage it provides.
This is the MUA applying it on my eyes with a brush:
Moisturize well before because It has a tendency to appear a little cakey on dry skin. I dont wear a lot of foundation regularly- just some tinted moisturizer somedays . but this can be worn alone with out the need of any foundation under/over it.  I just cover it with some powder and I'm done.
I also noticed that with a brush it gets set better than with my fingers- it sometimes get patchy when I apply with fingers.
And after a few hours of roaming in Vegas: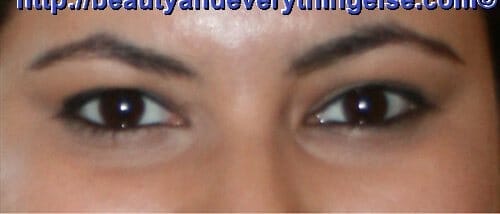 Overall I am very happy with this and I would definitely repurchase.
So tell me gals, which concealer/corrector do you use??  you know I'm always open for suggestions 😉
So let me get back to dancing on PAPI by JLo…
until later,
Bee