Oh my effin God- cream shadows? they are such a waste of money on my oily lids. and MUFE? no way I'm spending that much on a regret. But thank God the SA persuaded me to try these on because at the end : I ended up getting 2 *giggles* The Olympics Swim teams wore these during the competition so that won me!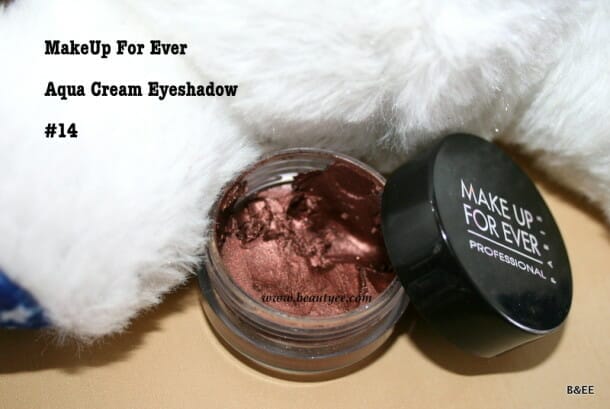 This baby stayed with me from DC to New York to Niagara to Orlando and not to mention it did not betray me in the humid SFL weather when I was the perfect hostess for el Hubs' guests 🙂
 MUFE says : The Aqua Cream is an ultra-pigmented, long-lasting waterproof cream. Highly concentrated in mother-of-pearl pigments, it provides an immediate color intensity with a luminous finish. Its long-lasting formula will not crease or smudge under the most extreme conditions.
Cost :$22 at sephora.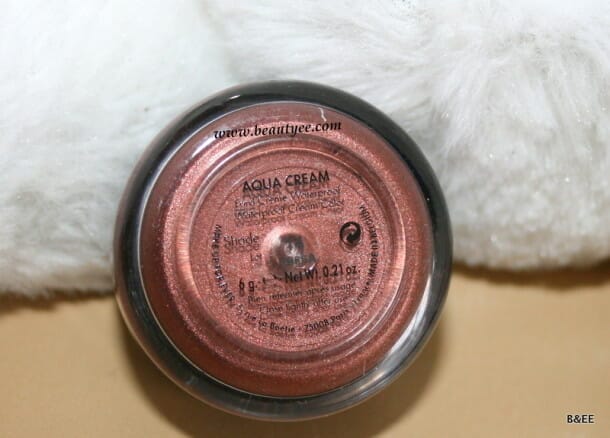 My take on #14 : Like my 1st statement says, I have been scared of cream liners & shadows for as long as I remember. they smudge, crease, transfer my mascaras & what not. but not these. All through my trip, I wore this early in the morning – roamed all over the cities like crazy- even dabbed my face with blotting sheets/paper towels but my eye makeup did not budge. All thanks to this baby & my Lakme liquid liner. I usually apply this with my ring finger or the concealer brush. for this range, one really has to blend fast as it sets so quickly  & then doesn't budge at all. like, at all!  It applies smooth and dries to a nice finish on the lid. Not to mention it is  super waterproof.  My hand swatch was there all day even after washing the dishes umpteen times. Even while washing from the lids, I really have to saturate the cotton with a ton of oil & dab it on the lids a tad second more and then wipe it off. They come in 22 colors- some are specially for eyes & some for cheeks/lips.
 I absolutely recommend this to everyone, specially for girls with oily/hooded lids or girls who live in hot humid cities. definitely try any of the 22 shades & I promise you won't regret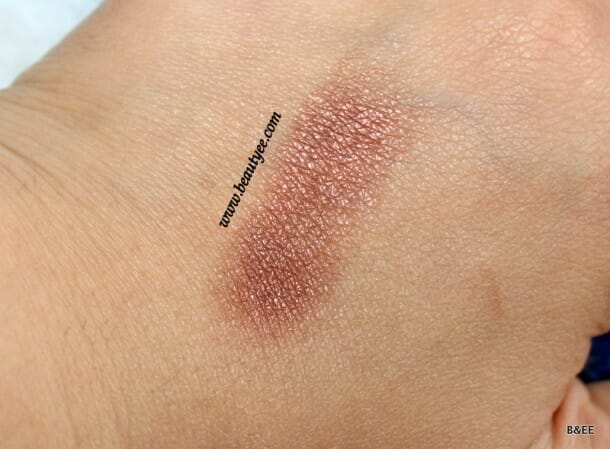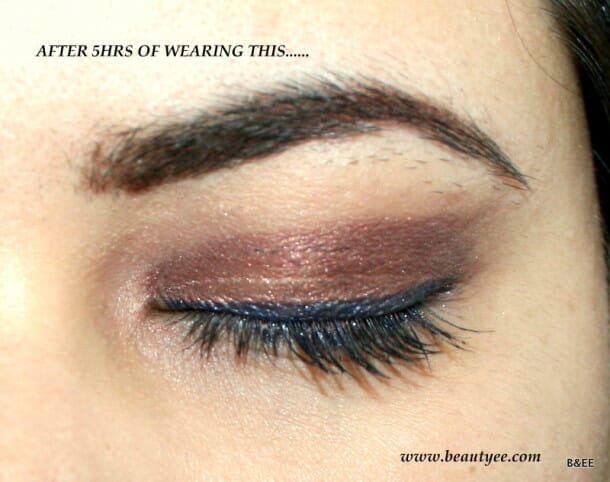 Rambles :  I loved #15 too which I'll get once this gets over. Also, MUFE just launched a face n body foundation which is so awesome! I tried it during TMS & loved how it looked on my skin. it has light-medium coverage & I almost bought it but resisted. I'll definitely get it once I move and settle in my new place. Also, I NEED an MSF so bad. I realized I don't have a good powder compact. any recos?  btw- Just moved to a new apartment & still waiting for an internet connection. hopefully will get to post more. I'm missing my eye shadows and having serious withdrawal symptoms from lack of typing…