If you know me, or have been in this space for a while… you know how much I love my Lakme  liquid liners. I always bring backups when I visit India. I just heard that they launched colored versions so waiting to try out those. Especially I'm always looking for good quality liquid liners in shades of blue. So when I got to try them at The Makeup show in Orlando, they stole my heart and I got a couple of pieces from the Aqua range. Only because they gave us bloggers 40% discount. heheheh.
 MUFE says : Rich in polymers, this superior eyeliner offers an impeccable hold that guarantees water-, tear-, and smudge-proof color. Its ergonomic, foam-tip applicator is designed to resemble a makeup brush handle for the quickest, easiest, and most accurate application. This product is fragrance free and ophthalmologist tested.
 #6 is a blackened, cool-toned blue-purple with silver and blue shimmer.
 My take on this liner :  It has a beautiful iridescent shimmer. NOT COARSE GLITTER types.  It'll glide very easily on the lids. I found it a little watery though. The consistency is a little thin. I had to go over it again to give a nice dense look. The applicator is long which gives a nice hold for application. The applicator  is a small spongy wand which gives the user great control specially to draw winged lines. I really like the way it stays and stays and I can totally forget about it. Although they easily can be removed with baby oil/makeup removers.  Even in this hot humid 80s weather.  I saw swatches of all 16 liners and I honestly loved them – wish they were a little less expensive though.  If they were $10-12 I'd pick almost all of them.  The glossy finish looks really special and this would rock in evening dinners or movie dates. Also, one can mix and match various shades to create a lovely layered look!
And the fact that they are WATERPROOF! bang on.  I splashed my face with water and even though the shadows scattered, this remained. my oily lids didn't effect it either!  Too bad it remained a bit open in my makeup bag and while traveling, it leaked :(( I'm trying to get as much use of it as possible. Although since it has shimmer particles, I won't use it in inner corners & on waterline.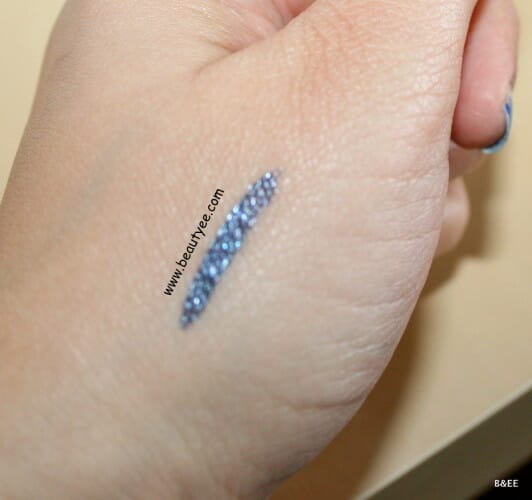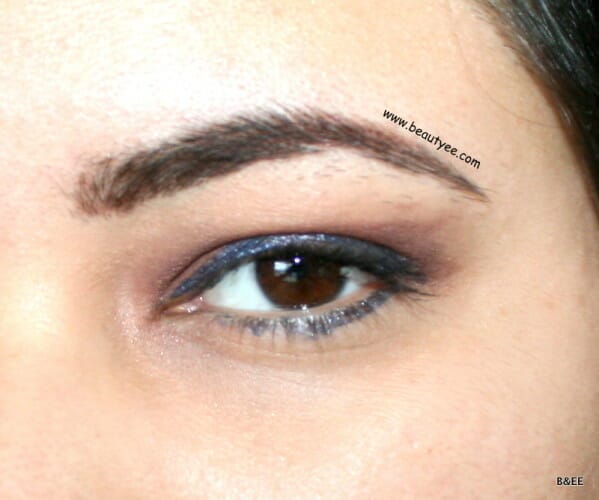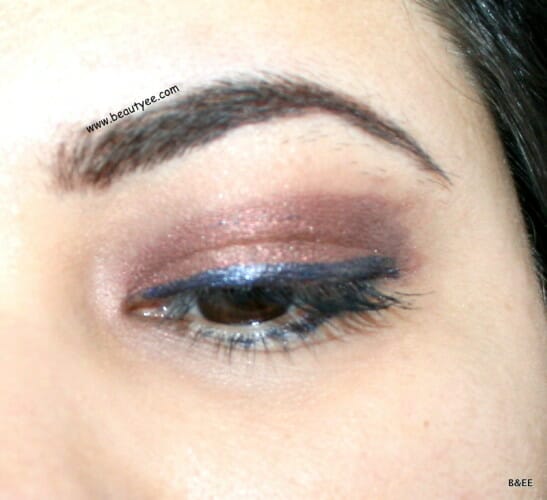 Verdict : Definitely try the Aqua range from MUFE!