Did I ever tell you that I have an oily skin and that I avoid creamy cosmetics like plague? Like- a million bazillion times!  But this time I decided to take a chance. That's what you do- you venture into scary territory and take chances, hoping to succeed. Yup, that was a metaphor & I need your best wishes 😉
 So, coming back- when these launched, I didn't really gave much thought. I don't usually do for cream blushes. The only one I liked was one my MAC & even that I gave away. The really have changed the formula from the last time I tried on a HD blush (HERE)
 MUFE says :  Formulated with the perfect balance of oils, waxes, and powders, HD Blush combines the second skin look of a cream with the ease of a powder. Created for HD technology, this formula blends into skin with no visible texture for a truly natural flush of color. It's completely weightless and can be worn over or under powder to flawlessly sculpt and highlight cheeks.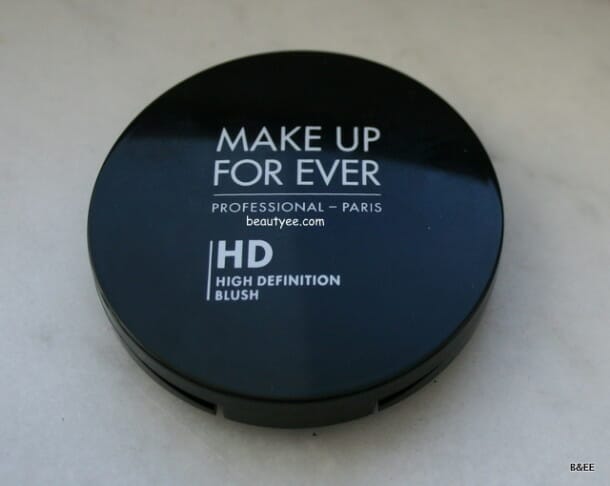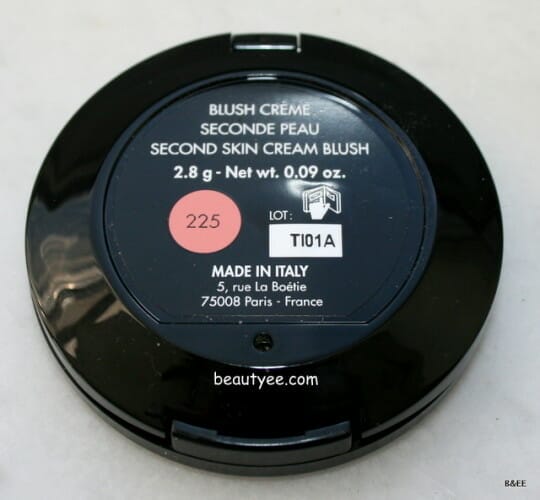 Shade : #225 is a light peachy pink.
 My take on 225 :  I went to Sephora to get something else & just thought of swatching it.  It felt absolutely buttery and spread easily on my hand. Impressed, I asked the SA to apply it on me and I bought it without even looking at the rest of the shades. This has a lovely peachy tone and spread just to give me a natural flush. Just as the name says- it looks like second skin. It is really light and can be blended into skin to just a tiny sheen, or you can build it and make it look bright.   The HD Cream Blush can be worn over both liquid or powder foundations without coagulating (which means it won't start peeling like a rubber or ball up on your cheeks). I swear it happened to me. The texture of the blush itself is cream to powder yet still lightweight and luminous. it gives a lovely sheen on your cheeks. No highlighter needed. On me, it looked better when I applied over plain skin without a foundi or a powder. They don't accentuate my pores any more than a normal blush would do . Also, it does not dry sticky so my hair does not stick to my face. In shore, they are Pigmented. Long-lasting. Buildable. Great colour selection. I had high expectations from this range and  I couldn't ask for more.

Do you have a favourite cream blush? Will you try the MUFE HD Cream Blush?
Bee
Want to keep updated? Follow VIA; Bloglovin'