Hey gals… what's new? I was really sick as you know and I still have crazy headaches. hope everything get's better soon!
This spring, I've decided to hoard on a lot of bright colors. But I keep returning to the mild neutrals. Also, for the past month I saw blogosphere raving and raving about these so the blogger in me had to get it. Now that I've used it, I want a brighter shade- maybe a strawberry-ish!
Rose Redefined is a pretty rosy mauve with some coral undertones.  This is a cream finish and isn't too dark. I found it having a bit of a milky texture.  you can check out all the shades by this range HERE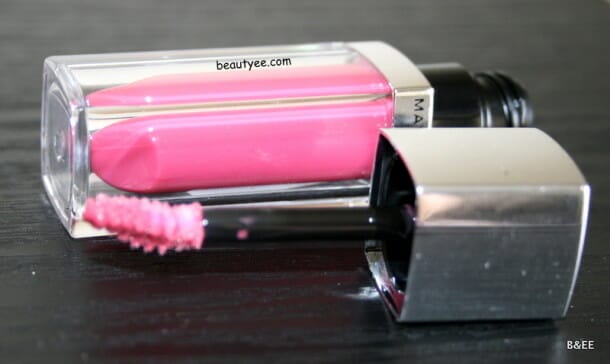 Maybelline claims these elixirs, "deliver the color of a lipstick, the cushiony care of a balm, and the glass shine of a gloss." I usually stay away from Maybelline lip products but this product looks so promising.  My husband first thought it was a lipstick because of it's appearance. Although, the tube is not transparent. It feels very  moisturizing! It has a thick consistency however it isn't sticky or goopy at all in fact, I found it to be very soft.  There is a very subtle vanilla scent . It provide a beautiful pigmented color to the lips along with a glamorous gloss.  This product is said to be  a lipstick, lip balm and a lip gloss in one! The wand is a spade-shaped sponge which is very similar to the YSL glosses. I like the idea of tiny lipgloss tubes because I can finish them and can carry them in my jeans pockets too 😉
It is one of those shades which you can wear with any attire or style. It will look extra special with a mauvey-pink blush /light bronzer.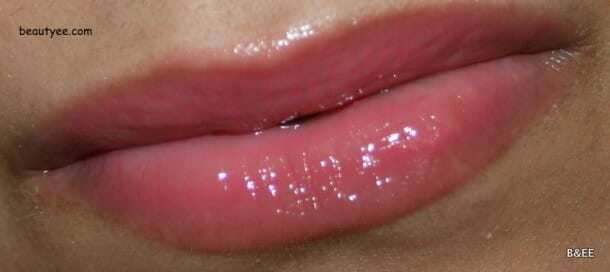 The only CON I'd mention is it's staying power. But then glosses do have a really short staying span. Maybe layering it with a lipliner will help!
I'm having a ton of ideas to use my Naked 3 but no energy these days.  hopefully soon…
BTW, My bro sent me some gifts which he shopped using the webshop Jabong. They have these really cool make up products, and have some really good coupons for these products, up to 30% discount. Check them out HERE!
Bee
Want to keep updated? Follow VIA; Bloglovin'