I can't believe I've caught up in a concealer craze.  I have just one foundation (one more but I've tanned since so kept it for winters.) And 3 concealers!!! imagine that! but in my defense, I'm really insecure about my dark circles. I even got a nice Olay eye cream *pouts* . These days when I go out, I mostly use just a normal sunscreen & this concealer & I'm set!
Maybelline says : It is a super-concentrated and pigmented liquid concealer combined with goji berry and haloxyl to help erase the appearance of dark circles and puffiness around the eyes. It has a unique tube design in that when you twist the top, product will be released in the round, squishy applicator sponge.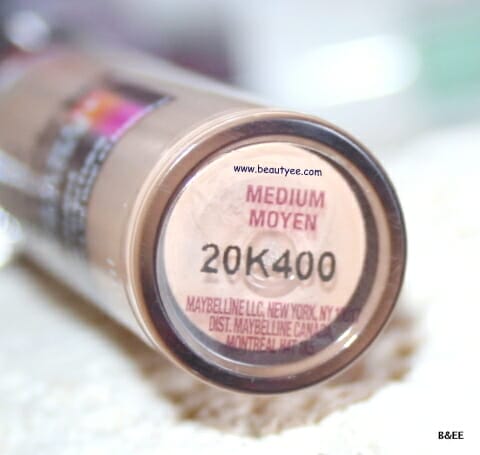 Cost : $ 6-9. Depending on the offers
Available in all drugstores.
My take on this concealer : This comes in a nice packaging. Easy to travel. I have to twist the top 3-4 times to dispense it in liquid form. I mostly apply the sponge directly under the eyes but I'm not sure how hygienic that will be.  The consistency is liquidy which sets to a powder finish. It gives mid to full coverage. It applies light but can be built according to the occasion. I mostly apply it really sheer. But I really liked the coverage. It blends really well even with the ring finger.  It also has some brightening effect (The day I was testing it, hubby comes from the office & says "you are looking like a rabbit today, what did u do???")     For me, it stayed on about 5-6hrs. As it is I dab my face at least 2 times so I guess by 6hrs my makeup is pretty much on the tissues.  Also, IMO, it is getting over pretty quickly.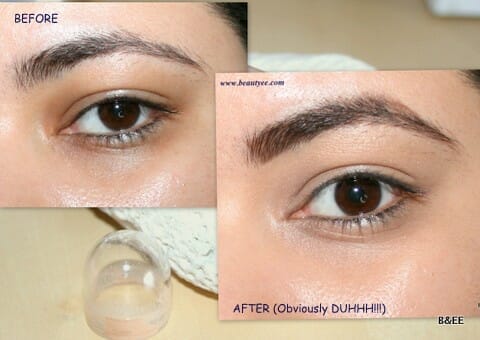 Verdict : This is the 1st Maybelline product that I really liked! I'm using it almost every other day & if you are on my instagram,  in my last 10 pics I'm wearing this!