Ok!! let me just confess! I'm gullible. I go after any eye stuff that says long wearing, 12hrs, 14hrs.. etc etc etc…… honestly, if some1 told me to apply graphite to my eyes as smudge free liner, I probably will!  Did I say I'm that gullible?
I was going on my annual anniversary trip to a very hot and mountainous zone where obviously I wasn't going to bother with anything makeup [and I returned with a big ass tan & sunburn- but that's another story].
Soooo….. I picked this up among other things because of it's tall claims.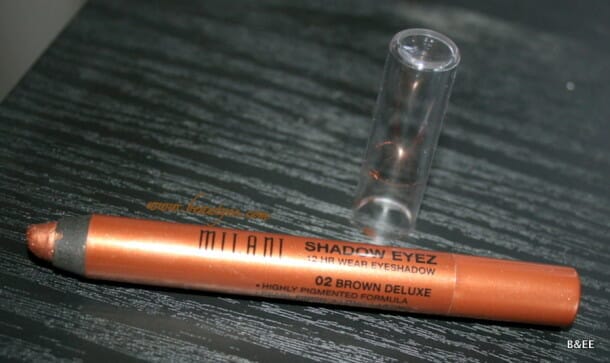 Milani says : Big and blendable 2-in-1 color rich pencil  that can be used as shadow or liner. Creamy smooth, long-lasting, water-resistant, crease-proof and paraben-free formula. The next generation of shadows that you sharpen.
They come in 6 colors : Winter White, Champagne toast, Brown Deluxe, Green safari, Royal purple, & Aquatic style.
Cost :  $ 6 (approx.)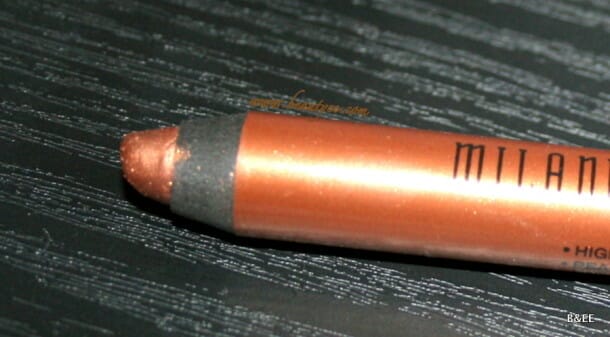 My experience with the shadow :  Yeah…. no….. they don't last 12hrs. 4-5 maybe!  But then my lids produce more oil than a well in the gulf.  I used them in 3 cities, 3 timezones & 3 different weather conditions. With a primer underneath it stayed for around 6hrs  and without primer, it started creasing in 4.  But at this price I'll overlook that. It has really great pigmentation and the color selections are great.  The are really soft so no tugging of the lids. Also, they are really dense & apply well.  I was able to blend it well It looks great  as a overall bronzy wash on my lids with a black eyeliner.   I hear people rave & rave about it but honestly, I'm not impressed!!!
And please some1 come up with twist-ups. how am I supposed to carry a huge-ass sharpener every time I wanna use it!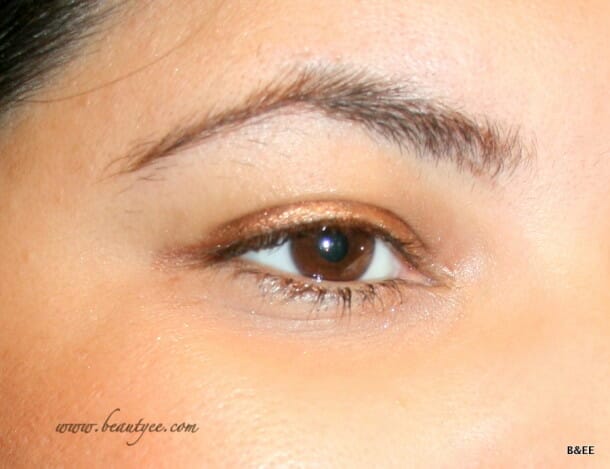 Verdict : I'd give it 50/50.  Missable!

Milani'sTip: To extend the wear, apply your foundation or pressed powder on entire eyelid before applying your eye shadow. This eliminates any oils your lids may have which can cause your eyeshadow to crease.