heyyy lovelies 🙂 How was your weekend? Mine was pretty much at home sorting out the boxes and assembling the bed and the music system 🙂
Its wednesday again and hope the week goes as planned.. I'm contemplating finishing certain 2 goals of mine and while last week I did begin – it was not satisfactory…. I guess Procrastination is my enemy after all 😉
today I'm just trying out a simple but visible eye-do and a slightly dark lip. Hope you like it!!!! I got its inspiration from Julia Roberts and Jennifer Aniston- who kinda always sport great skin but nudish kinds make-up!!! And honestly its good for summer as it wont melt off your face- ppl who agree with me say "aye"!!! LOL!
So the look I went for is (and I had very less time to get ready ;))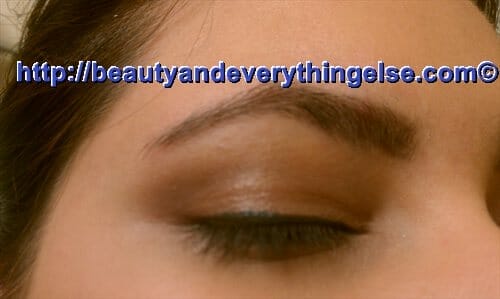 this is the palette I used:
?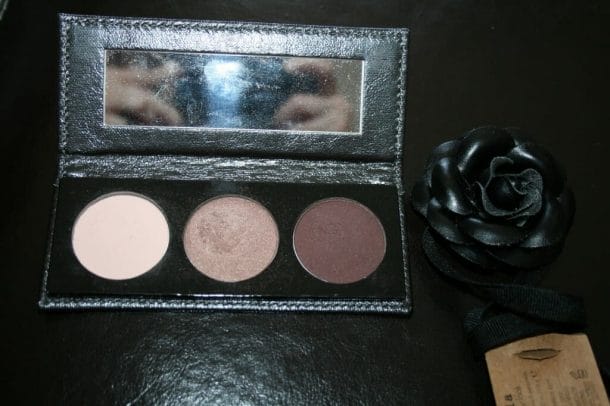 I used the lightest color on the tiny  lid  that I have and the darkest in the outer corner and a little onto the crease.  actually with this look ideally I've seen  the actresses go for tightlining and tons of mascara or false lashes but I don't own false lashes for the sheer fact that Im bigtime accident prone and I'll lose them easily or I fear that one of them will fall off mid-event..  hehehe
Anywho, I lined my eyes with Maybelline Lineworks Ultra Waterproof Liquid Eyeliner in black and lined the waterline with MAC technakohl liner.  I applied Covergirl lashblast mascara and totally forgot to curl the lashes… and thats why you should always plan ur look in advance to avoid such goof ups. :d
For the face I used MAC select cover-up concealer under the eyes, a little Revlon colorstay foundation mixed with Aveeno moisturizer.
On the lips I used maybelline my mahogany lipstick topped with NYX lala lipgloss.. I know both the shades are opposite to each other but I keep mixing lippies to get differnt colors 😉 So it finally looked like:
Sorry for the blurry image. I looks better in the final pic.. and thus the final look came upto: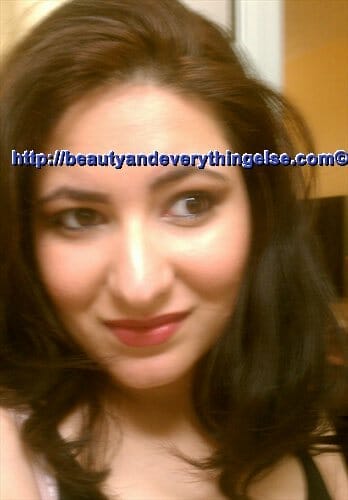 Technically it was not a movie but we were going to see a CIRQUE DU SOLEIL show. wiki says :It is a Canadian entertainment company, self-described as a "dramatic mix of circus arts and street entertainment."
I say – its a must see. they have different themes for different shows and it is like live 3D with their acrobatics and choreography. I wanted to check out at least one of their shows and we decided to go for "KA" This was a story about a brother and sister of royalty who are attacked by another evil king and get separated. and their journey and how they face hardships. Loved the acrobatics and the acting… calling it a circus would mean a slap to them 😀
About my attire: I wanted to try stripes but since I'm on the plump side I was not sure how would they look on me. So one day while shopping I kinda came across this dressy top which had shimmery layers which were sort of strappy- instant pick 😉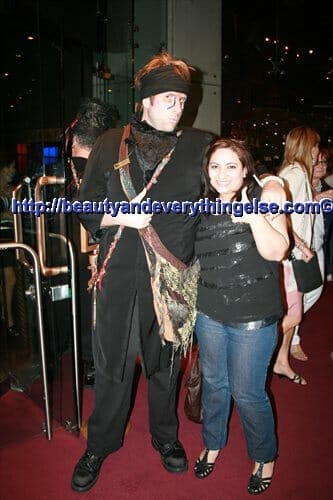 I clicked with the show's usher since they were not allowing anyone near the actors or the stage :((   So, what do you think about the top?
another pic (full of drama. LOL)
Do let me know if you liked them or not…..  I'm not talking about my heels since I've decided to do a complete post on them 😉
BTW- did you enter my giveaway yet???  click on my banner and it'll take you there….
Love,
Bee