Heyy sweeties, how's the week going on???  Mine is quite ok ok and I'm trying to finish maximum tasks I've assigned myself,.. 😀
My blog has been awarded with the following BLOG E-AWARD. This is such a super amazing moment for me.  This is my first award and it feels special to be acknowledged. 😀
Calicoaster, Deepika and Pooja both conferred me  the Versatile blogger award. Thanks a lot for  the honor.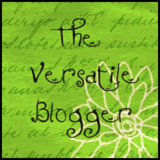 The Rules:
1. Link back to the person who awarded this award to you:
I did that above 🙂
2. Share 7 Random things about yourself : In fact I shared 10 🙂 here's the link
http://beautyandeverythingelse.com/2011/06/ten-day-you-challenge-post-1-ten-secrets/
3. Answer the following questions:
Name your favorite song: I love upbeat songs and my current favs are  "On the floor" by J.Lo and "OH my God" by Usher.. love those
Name your favorite dessert: vanilla ice cream with hot choco sauce
What is pissing you off?: Hypocrisy and meddling in other's lives – seriously ppl- we know how to live life- we dont need expert comments on which college to choose, what clothes to wear or when to have babies.
Your favorite pet: I don't like pets much – I call my bro my pet 😉
Your biggest fear?: fear of the unknown
My best feature is: eyes
Everyday attitude: khao-piyo-aish karo; live and let live
What is perfection: Perfection is one's own feeling of satisfaction with themselves or their work. (ans copied- but I totally agree)
Guilty pleasure: chips and salsa. yummmm
4. Award 15 blogs:
1) Shasie of http://www.live-life-in-style.com
2) Sugar junkie of  sugarluck
3) Amista at affordable beauty
4) Sarah ali at Glossicious
5) Nichole of Nichole
6) Joey at everyday outfits
7) Marina from fashionbeautylifestyle
8) Hemant from From the hearts
9) Natalie from The jazzy Spot – she posts gorgeous pics. you'll be seriuosly amazed 🙂
Right now could only think of these but will tag more as and when I can.
Thank you again,
Love