Have you ever felt that whatever know about a particular thing all your life is wrong? I felt the exact same thing after I finished my brow grooming session with the Anastasia beauties this weekend.  I have been grooming my brows for about a decade now but never realized how little I knew until now!~
I met Alicia from The Anastasia team at the Nordstrom event I spoke about HERE. She and her team are the experts with  the Brow bar at the Nordstrom in Aventura mall.  I spoke to her at length about the general brow framework & grooming and she patiently answered all my queries. I received so much in-depth information which I was so ignorant about.
When we started, she asked me in depth about my skin – like its condition, allergies, preferences etc and then proceeded to give me full information about how they work with the individuals & their brows. I managed to capture a little snippet in the video below – hope you like it :
Things I learnt from this session :
–  Sometimes a makeover is as easy as changing your arches.
– The eyebrow chart that the experts made really works. your arch should depend upon the mid of the Iris as shown below.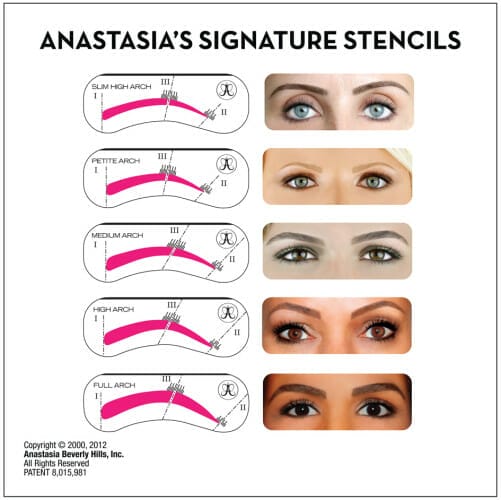 – The brow stencils are designed according to your face shape. They actually work on enhancing the eye shape & make eyes look not droopy. My  stencil shape is – full arch!
– Threading is not necessarily the best option & even most waxes are harsh on the skin. select the wax which is mild & won't rip off the delicate eye skin (has happened to me once) Also look out for in-grown hair! they look the worst!
-While selecting color for your brows :
1) If you're dark – go a shade lighter .
2) If you're light – go a shade darker.
Always try the product in natural light before buying so it gels together with the natural hair.
–  Highlighting above & below the brows with a light highlighter brings out the shape & looks really well put together.
Here are some pics of the lovely group I met :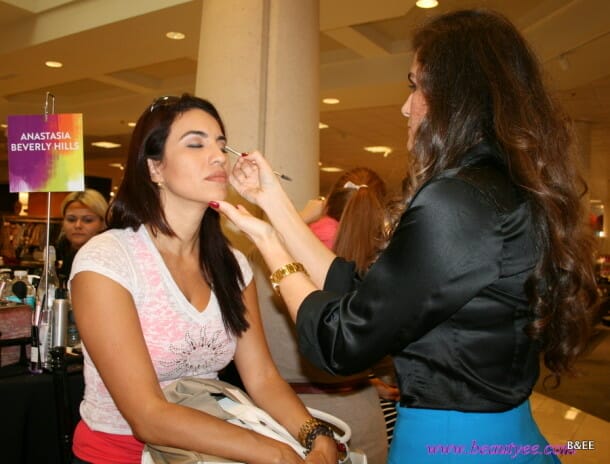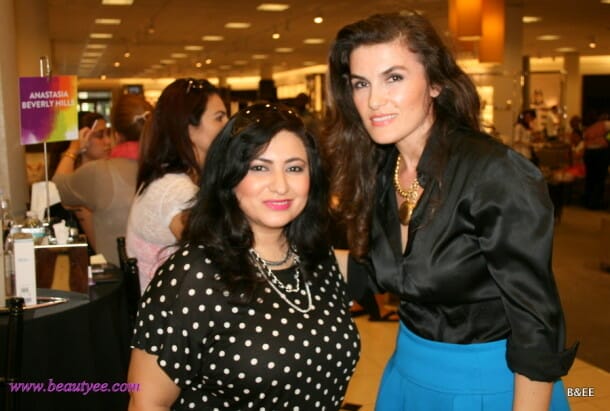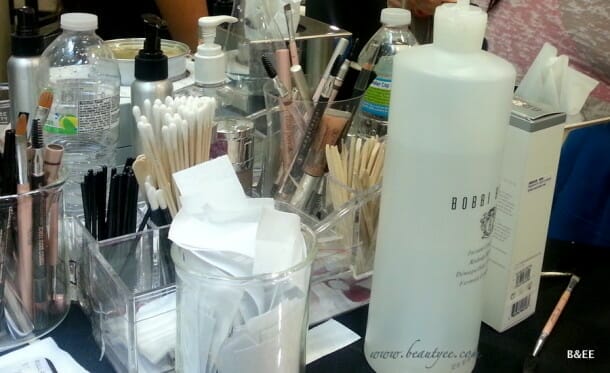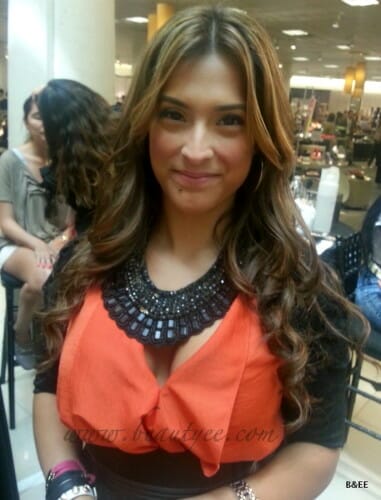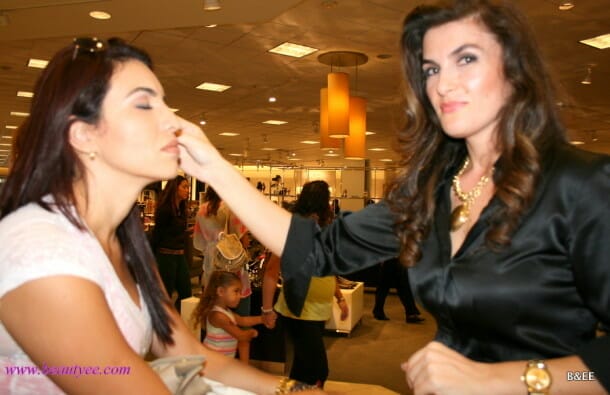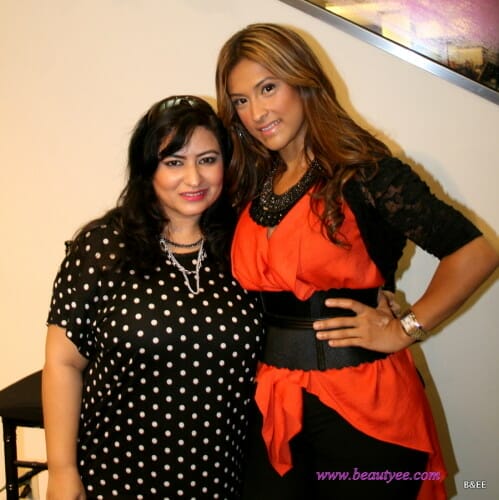 btw- I came to know a lovely tip about mascaras from Alicia :  If you have brown eyes, apply a blue mascara on the outer lashes to add more jazz. SHe had blue mascara on (and it was day) – she looked absolutely stunning & now i'm hunting down blue mascaras!
Do you know any brands that carry some?
The grooming session was provided courtesy of the Anastasia team at Nordstrom Aventura mall miami where I covered the Sale event  HERE! All opinions are my own!