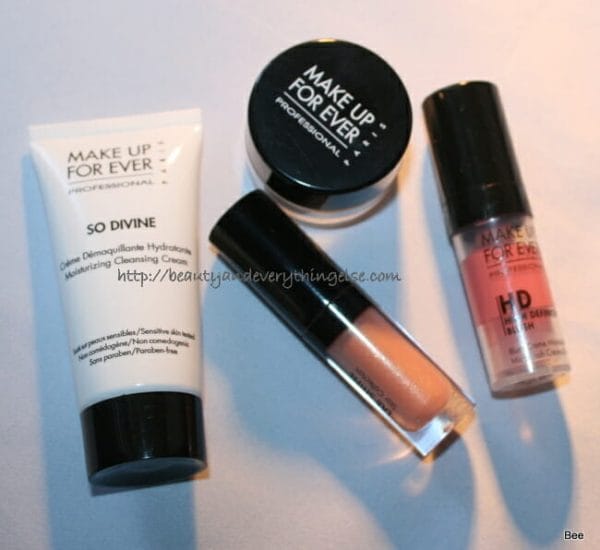 Happy weekend girlies!!! hope you are having a great weekend. Thank God for Sephora and similar stores where some or the other deals/promotions take place…
I was just wandering some place when I saw this miracle happening.
They were promoting MUFE and selling mini bags worth around $30-35. not sure the price coz you know… the guy paid 😉 😉
It looked like a nice goody bag and contained 4 items each:
1) MUFE HD powder
2) MUFE HD blush #6
3) MUFE Lab shine lip gloss in S2
4) MUFE So Divine moisturizing cleansing cream.
They are all in mini sizes but I'm kinda very very happy with the package. A single peice in MUFE costs more than 30$ and I wonder when I'll end using up the entire thing… with this I can use them with relish and have the satisfaction of hitting pan… If you know what I mean 😉
Hope MAC & Urban decay come out with such deals & I'll be the happiest person that day 🙂
Do let me know which one I should review first!!