I find the word Scarlet really sexy. When I read scarlet, it reminds me of Marilyn Monroe, Scarlet-O-hara, basically a hot curvy lady with a flowy dress and high stilettos! a picture just forms in my mind! I also secretly wear scarlet something when I want to feel good about myself! btw- wasn't Cruella a disney villain?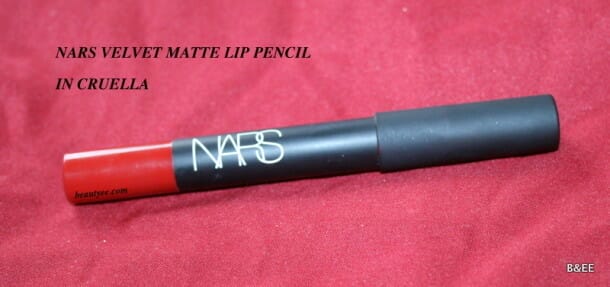 What : The NARS velvet matte lip pencil in Cruella! NARS describes it as a passionate scarlet red.
Cost : $24.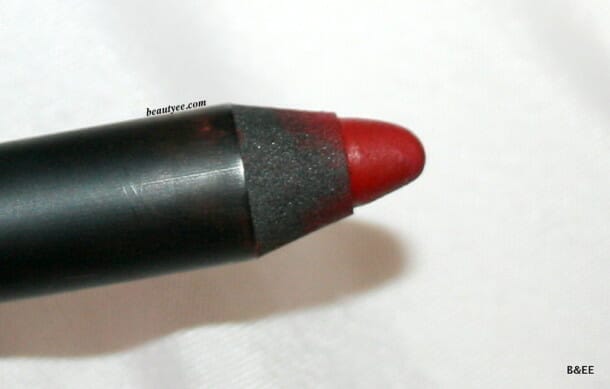 My take on Cruella :  After using RiRiWoo (reviewed HERE) I absolutely fell in love with scarlet reds – Although I'm mostly biased towards neutrals & n*des. I was lingering around the NARS counter during the TMS so much that the head makeup artist knew my face at the end of the weekend! So I got this one & a purple Never say never (HERE). I have not used it much because I don't want it to get over. hehhe.
The pigmentation of these pencils in impeccable. they glide on softly without tugging or pulling. But as they are matte I apply some kind of scrub before this regardless! It gives a beautiful deep red color and makes lips look rich and supple. I do not use any kind of liner/filler underneath as it does the job of both.  These are not twist up and one needs to have a thick sharpener to sharpen them. (similar to NYX jumbos). Once I sharpen it, it lasts me a lot.
This is a very pin up girl kind of a color. absolutely burlesque-ish but in a good way! Even if you apply a flick of a liner and this baby you'd look all nicely put together!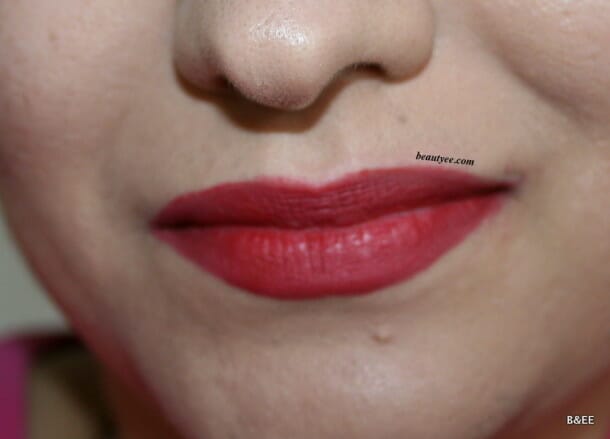 The only CONS I'd say are 1)
The cap setting is a bit weird. It kinda pushes the pencil out like a spring.  A big problem when you travel.
2) I hate sharpening specially because it is so expensive.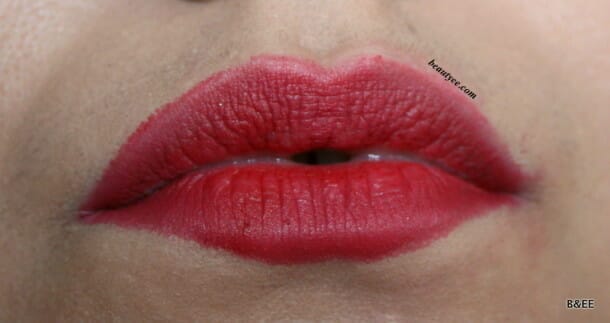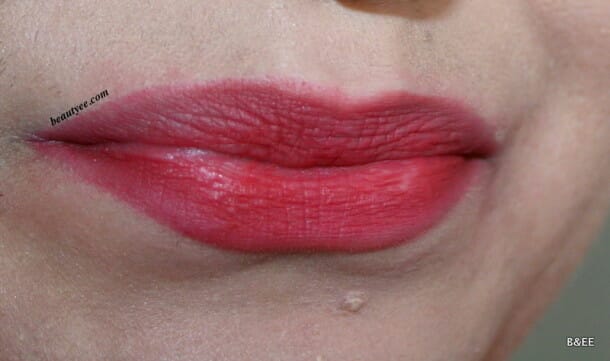 Verdict : This is sheer indulgence. Although I'd love to buy this in lipstick form once the pencil is over 😉
What is your favorite indulgence in terms of lip products?