Hey gals, how is the week going on? I'm just in a different mood today & even though I have a hell lot of work to do, I decided to write this review.
Summers sometime play havoc on my skin with my T-zone super oily & my cheeks peeling  🙁 It's happening right now! Also, the fact that I don't use foundation on a regular basis. I either sheer the heck out of it or mix it with my moisturizer. Also none of the BB creams I tried worked on me (more on that later!)
Neutrogena says:Healthy Skin Compact Makeup SPF 55 blends easily to give you a flawless, natural look, while helping to protect your skin from the sun's damaging rays. Silky, lightweight formula gives you buildable coverage and provides the most powerful level of UVA-UVB protection available in a foundation without feeling heavy or greasy.
My Experience with the product : This is a cream compact which dries to a powder finish. When I first opened it, I thought it would be something like those pancake formulas we used to get but this surprised me. It comes with a sponge which is of good quality (surprisingly!) I dot the product on my face strategically & then either with a brush or a moist sponge I blend it into my skin. I have an oily T-zone and dry flaky cheeks. It sets very beautifully on the rest of my face but I still have to apply a light moisturizer on my cheeks so as to not invoke dry patches.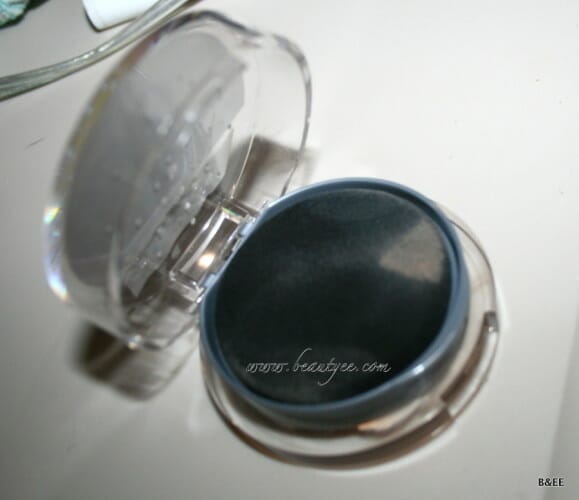 Neutrogena Healthy Skin Compact Makeup SPF 55 Helioplex
This is going to be of great help to me in this harsh florida summer [last year I burnt my back in spite of wearing a sunscreen]  Also, great for travelling. It stayed put on my face for around 6-7hrs.  One can go overboard with this easily but if you just take enough & dab on the face & blend later, it goes on just fine! I have it in the shade BUFF-30 which matches me well!
PROS :
– A very easy to use convenient product.
– Very helpful for my combination-oily skin.
– SPF 55 🙂
– Does not give a vampirish white cast on the face (a teeny bit when freshly applied but within minutes it camouflages well)
– Decent staying power
– Did not break me out. NOt even a tingly sensation. I like!!!
CONS :
– A tad expensive for a drugstore brand.
– Product quantity is less. (I've been using this for about a month now & it;s almost 3/4th gone )
Bee's tip : I saw a few reviews on makeupalley where the girls were saying, it tugs & reddens the face : this type of formulation is supposed to be used with either a moist sponge/beauty blender/brush to spread & blend well. maybe even fingers. the dry sponge would be very harsh on the facial skin.

[That is how it looks on me!] I tried to take a swatch on my hand but it was so close to my skintone that the camera didn't pick it up.  is that a good thing???? 
Verdict : Not a HG but a decent product for the summers. A lot of companies -right from Clinique to MUFE to MAC are coming up with cream to powder finish compacts. This might be a new trend for summer/rainy seasons.
[P.S : Product kindly supplied by the PR. Opinions strictly personal. kindly see my disclaimer for doubts ]