Today I thought I'd review 2 confusing products from the same family. The ever famous Neutrogena wipes. I saw them so much on youtube and almost all makeup artists. Also the fact that a lot of times that month I was being all tired and sleeping with my makeup or at least my eyeliner on.  Not to mention it broke me out really bad so laziness prevails and this comes in!

Neutrogena says:
The blue ones : No more going to sleep with makeup still on your face. Neutrogena cleansing towelettes remove every last trace of cosmetics, oil and dirt from your skin. Theyre unscented, ultra gentle and soft against your skin. No need to rinse after wiping.

The pink ones : Oil-Free Cleansing Wipes feature soft, premoistened wipes that thoroughly cleanse skin of pore clogging impurities, all with an uplifting blast of pink grapefruit. Oil-free and ideal for acne-prone skin, the wipes sweep away pore-clogging dirt and oil in one simple step, leaving skin clean with no greasy residue, so there's no need to rinse!

My take on them :  They both pretty much function the same except the grapefruit one will sting bad if used on the eyes! Once you remove the sticky label, lightly tug and pull out a towelette for use.  I took the entire pack and flipped it upside down so that all the liquid inside can be dispersed evenly throughout each towel . Otherwise, the first half will be dry and the last half soaked with liquid as you get near the bottom of the pack.  It had happened with me before.  I love the fact that these are really good for travel.  Specially when you travel between various weather regions. I took it with me to my trip to Grand Canyon last week and this was a blessing. Florida is in 80s and Arizona was snowing. Imagine the plight.  I  used almost negligent makeup but the blue baby calmed my skin a lot from redness and grime.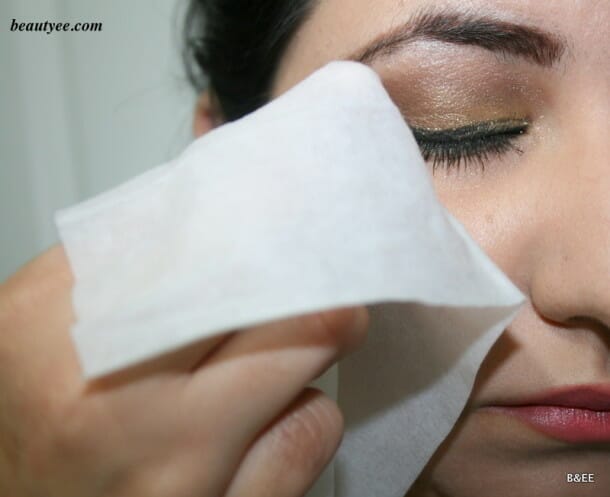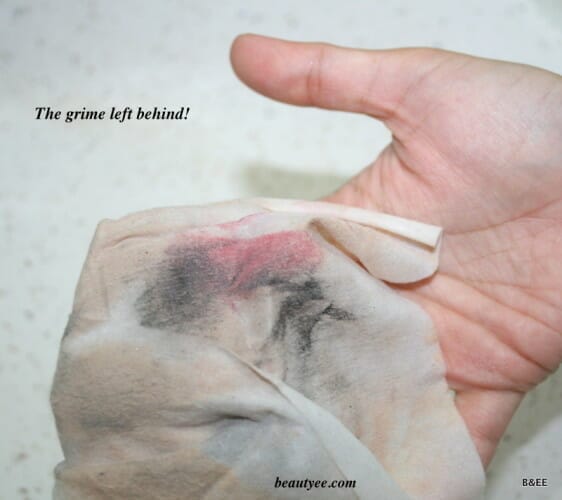 But that being said, this is not a replacement for actual face washing and makeup removing. Since it is a cloth form, I avoid using it on my eyes much (only when I'm extremely lazy). I personally fear it will form more lines on the eyes [this is just my fear!] Also, the pink Grapefruit one stings like a bit*h on the eyes. it's fine on the rest of the skin!
IMP – These wipes are NOT to be used in place of those personal  hygiene wipes. I have read people doing that and it is not acceptable at all. Do you girls not like your bodies?