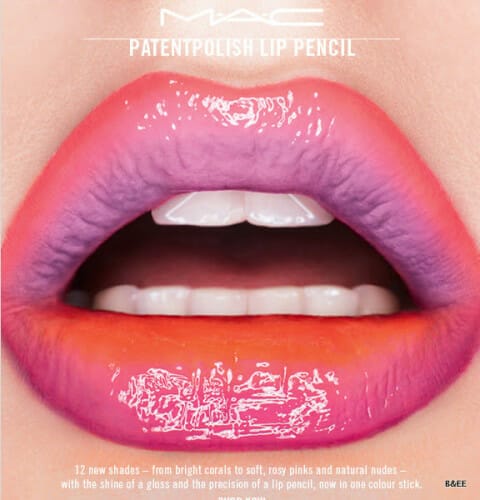 M·A·C Patentpolish Lip Pencil is your new magic wand for lips, with a single swipe instantly achieving luscious shine. A unique blend of creamy emollients replenishes, keeping lips soft with an ultra-smooth texture that isn't heavy or sticky. The pencil's effortless twist-up application keeps things clean and mess-free, with no need to sharpen. Enjoy colour in a dazzling range of 12 new shades that stay bright and true on all skin tones.
Bee's edit : I'm so glad MAC finally came out with this 🙂  Not to mention I'm placing my order as we speak *wink wink*  I'm in lipstick heaven these days.  I've ordered minimum 5 lipsticks in these 2 weeks . hehehe
update : guess what – I purchased one.. LOL. First impressions coming soon 🙂

So who's excited for these?
Bee
Want to keep updated? Follow VIA; Bloglovin'