The major prediction for spring/summer 2012 is pastels and florals.But pastel clothes look soooper blahh on me so I thought I'd rather incorporate them in my accessories and nails 😀
So the other day, while hanging around at walgreens I came across this line from their Colour Riche range and instantly liked the shade. I do have all pinks and mauves so just picked this one 🙂
The name is Club Prive and I guess its a typo or something because ideally its Prive' right? meaning private?
Anywho… more on this:
– No mess application.
– I needed about 3 coats to get this opacity.
– It dried pretty quikly.
– Its been more than 4 days and it has stayed put (I applied a base underneath).
– Has a variety of pretty shades in the collection.
– not goopy at all.
– The consistency is great. not watery at all.
– Nice packaging as well.
– FOr $6 its pretty ok!!!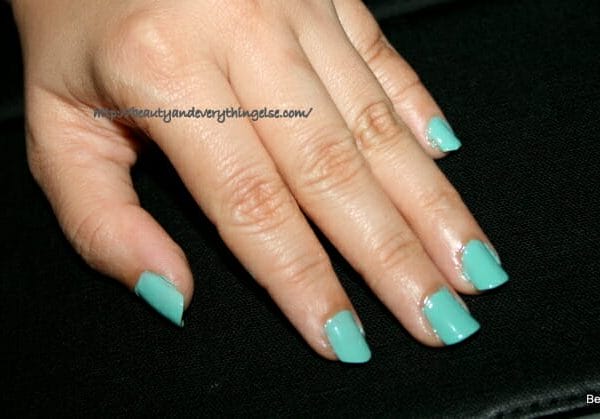 P.s remember last week I told you how I went frolicking on the beach in the bloo sea and my back got burnt? this is how it looked like yesterday 🙁