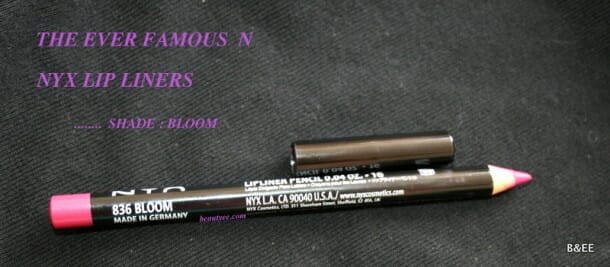 My love for purple lips needs no more introduction. I was actually behind getting magenta lipliner from MAC after seeing it on Agnibanya.  but for some reason didn't want to shell out $15 for a phase 😉 For a long time I searched for a nice purple lipliner but none of the drugstore brands had any. Then one fine day while in some store, I  noticed NYX liners. since they come in like 60 shades, I thought I'd search one and this came closest to Magenta IMO.
I have used NYX lip liners before & I really like the quality for the price ($3.50 for this one) they are really nice and soft to apply while not sliding off the lips or bleeding from the lips later on. No tugging or sharp pricky feel on the lips. It is matte but doesn't dry up the lips or looks super stiff. This is a beautiful shade which is in between Fuchsia and purple. Magenta-ish! I pair it up with either a clear lip balm or my fav OCC lip tar. (I've also featured this in my fav lip combo HERE) It needs sharpening so a minor wastage but then that's hygeinic & I guess a good fit for ur pro-kit!  Also, for $3.50, I'd blindly buy more!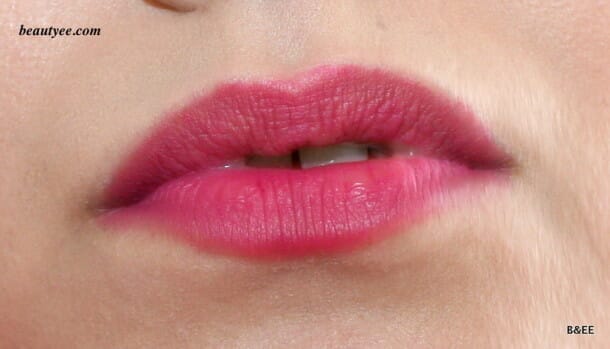 I've rarely met anyone who have used any product from NYX and didn't like it.  In fact I want to try their new mini eyeshadow palettes too.  What do you think of NYX products?