Happy December everyone…. OK!! just writing that is making me giggle! Its my favourite month and I'm not enjoying it. I hate that Miami climate is so fickle and it's making me sick every week. lol.
Anywho…. We decided to go for a quiet walk and dinner on the bayside. just to hear some live music and loiter around for a couple of hours… And I decided to take a little bit of an effort and do a little face art.. Here it goes :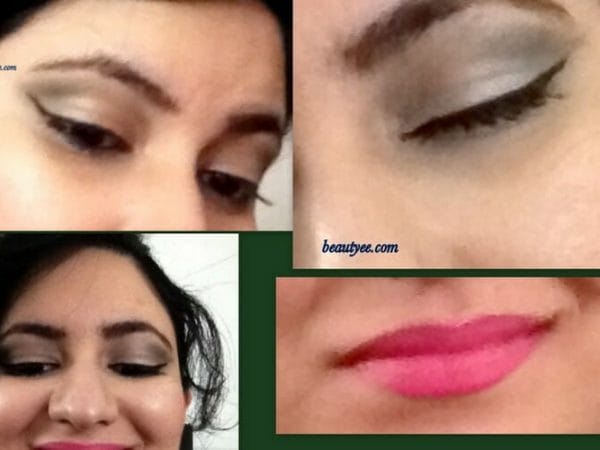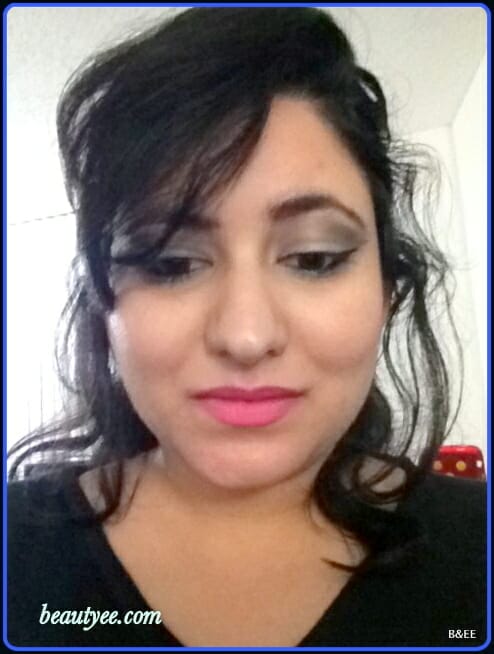 Products used: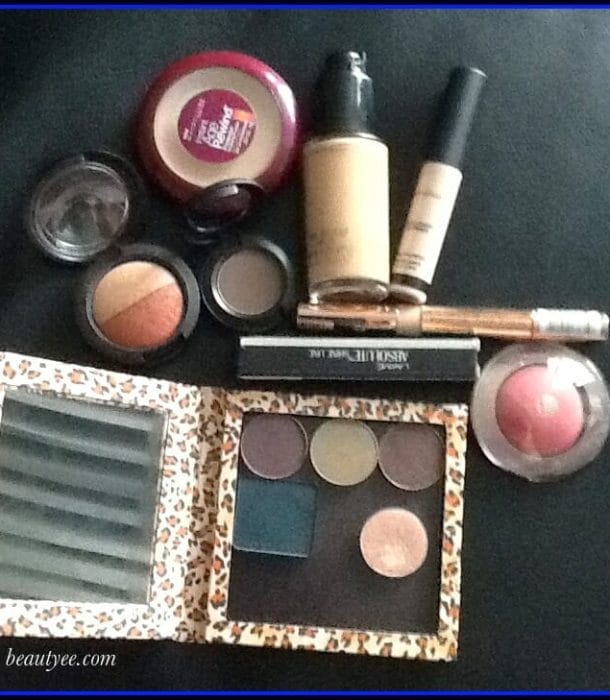 – MAC studio fix foundation NW25.
– Maybelline age rewind powder.
– Smashbox eye primer.
– Loreal magicLumi concealer.
–  The lighter shade from MAC Mix and switch mineralized eyeshadow all over the lid.
– MAC espresso in the crease.
– Inglot Matte Eyeshadow in #340 [Dark teal]  on the outer crease to add a pop of color.
– Lakme iconic kajal on the lower lash line.
– Lakme absolute liquid eyeliner. Drew a wing liner.
– Lakme day blush.
On my lips : MAC Viva glam Nicki (yess, I finally got it :))
And I used only 3 brushes 🙂 2 from Real techniques and my fav one from Sigma.
hope you all liked the look 🙂   I'm trying out some festive party looks too.  So will share them soon 🙂
btw- It's supposed to look creamy and blue, I donno why it's looking grayish here.
Also, I got some basic things which I really needed. I got a bottle of Pantene shampoo – the light version. For winters I needed some light clearing shampoo which clears my scalp but is easy on my hair. I also got a Tresseme conditioner to make my frizzy hair softer. I know I know…. I used Loccitane and all and have read all the hoopla about SLS but I really needed a clearing shampoo and this I'm sure would help.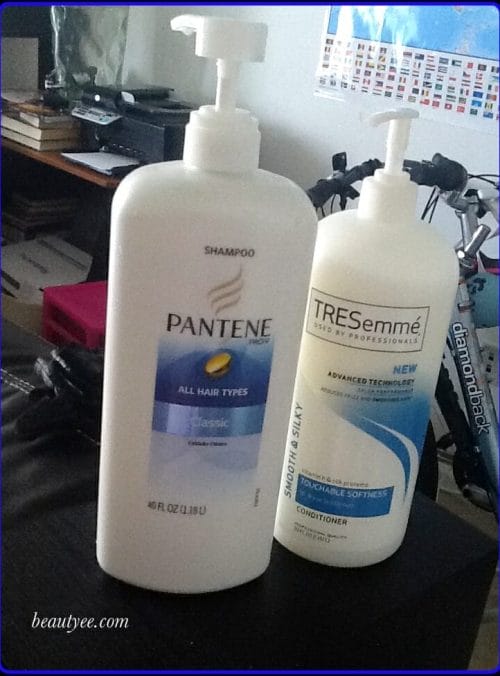 I also finally got my hands on the CLinique Dramatically different Moisturizing gel. and I knew I'd love it 🙂 its perfect for me 🙂
Also got a Loreal Infallible shadow in "bronzed taupe" and an Eco-tools angled brush. I love angled brushes, they are so multipurpose.
SO what do you think???? I still have to give me my Christmas gift so give me ideas 😉  Happy December again fellas… Merry Christmas week!