I fell in love with Eric McCormack  roughly 8-10 yrs ago when I secretly used to watch will and Grace. I still catch the re-runs sometimes. So when I saw the promos of Perception a month back I set the date on the calender coz I didn't wanna miss it for anything.  I was a regular viewer of monk and was aware of the mentalist- and the concept seemed very similar. Besides, anything with "neuro" and "scientific" and "abnormal" in it always has my eyes and ears perked up. So here I am, on my beloved couch, engrossed and holding on to every word Eric utters…. sinking his every expression and idea 🙂
The Press info reveals:
In Perception,McCormack plays Dr. Daniel Pierce, a neuroscientist and professor recruited to help the federal government crack difficult cases. His intimate knowledge of human behavior and masterful understanding of the mind give him an extraordinary ability to read people, but his eccentric view of the world and less-than-stellar social skills can often interfere with his work.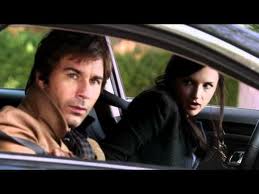 Rachael Leigh Cook co-stars as FBI agent Kate Moretti, Pierce's former student and the person responsible for recruiting him to work for the government. Smith plays Max Lewicki, the teaching assistant whose primary job is to keep Pierce in line and on task. Rowan is Natalie Vincent, Pierce's best friend and every bit his intellectual equal.
My verdict:  In 2 words – Its brilliant!
Named aptly, this is based on Daniel's perception of the cases, life, and in general – Realityand normalcy 🙂 There are huge scientific references and some bravado but honestly, it keeps the viewers intriguing and gripping.  One might think they'd guess the essence and the killers (mainly after watching those hordes of nonsensical crime shows) – but nope…. this features fact and as they say- "fact is stranger than fiction". In a long long time I really was concentrating on the TV- rather than keeping it as a background chatter.
Eric goes way opposite to his "WILL" character. He still is endearing though. He must've really done a lot of research for this character….it might seem on the lines of "a beautiful mind" but the comparison ends there. Daniel is aware of what he is going through and he embraces it. He makes his schizophrenia work for him even though he is trying to get rid of it. He has a very modest appeal around him with the scarf and the cassette walkman (do they even have those now???)  He still is scared of social intimacy though….
As for the other cast,  Rachael Leigh Cook looks adorable and  everyone else does justice to their roles….  I am definitely hooked!!!
Bring it on Eric …. 😀
Watch the spunky trailer and let me know what you think 😀
P.S- All images and the promo taken from google uncle 🙂